The second issue of the Storm Front graphic novel comes out December 17th, but we have a preview for you today! Use Diamond's Comic Shop Locator tool to find the store nearest you!
Jim Butcher's The Dresden Files: Storm Front #2
Story by Jim Butcher
Script by Mark Powers
Art by Adrian Syaf
Inks by Rick Ketcham
Colors by Mohan
Cover by Dave Dorman
Harry Dresden is haunted by dark secrets of his past and stalked by a dangerous gangland king as he confronts the powerful vampiress Bianca and continues his investigation into the bizarre disappearance of businessman Victor Sells.
Overseen by creator Jim Butcher, The Dresden Files: Storm Front brings the first of his bestselling Harry Dresden novels to life. Storm Front is guaranteed to grab readers with its gripping blend of mystery and fantastic adventure!
Click the thumbnail to view the full size image: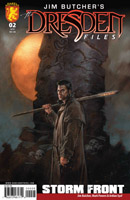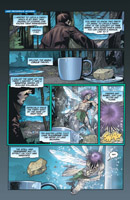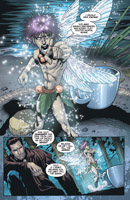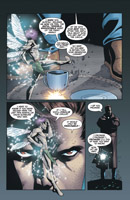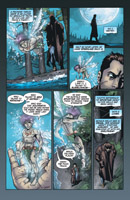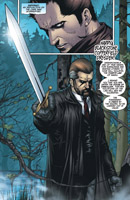 Discuss this on the forum here!