We try to avoid posting more than once a week out of respect for your inboxes, but this time, we have to make an exception. Part 2 of this week's Dresden Drop: Entertainment Weekly has revealed the cover for Peace Talks, as well as an EXCLUSIVE EXCERPT from the book!
Visit their website for the excerpt and all the juicy details!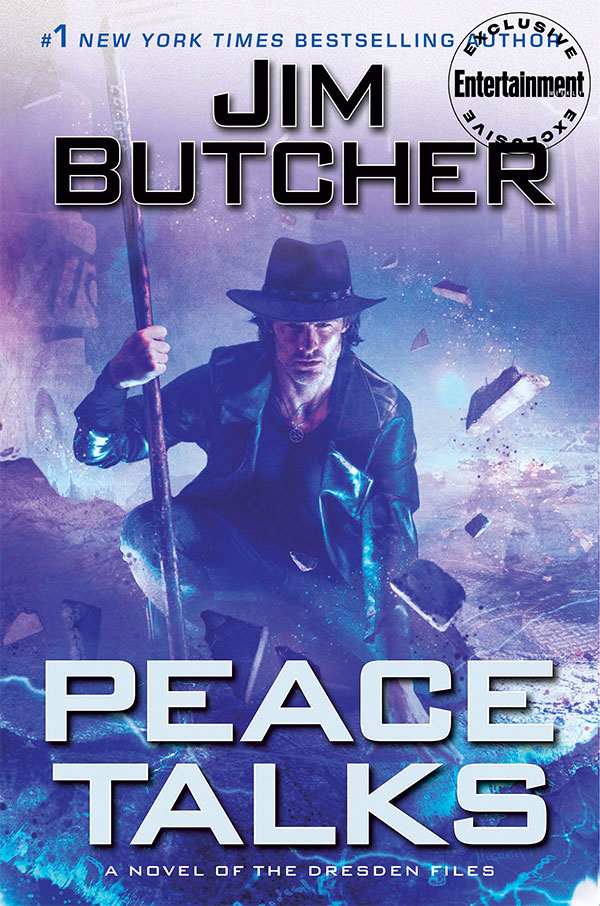 You can preorder Peace Talks (or catch up on any material you've missed) through our store.
For those just tuning in, this year is 20th Anniversary of the publication of Storm Front. To honor that milestone and to thank the phenomenal fans who got us there, we will be posting weekly "Dresden Drops" on jim-butcher.com every Tuesday, featuring new artwork, microfiction, interviews, contests, sample chapters for Peace Talks, or other tasty tidbits.
Join our new mailing list and follow @jimbutchernews on twitter to ensure you don't miss a moment in our 20th Anniversary celebration! Check the announcement post to catch up on prior Drops.