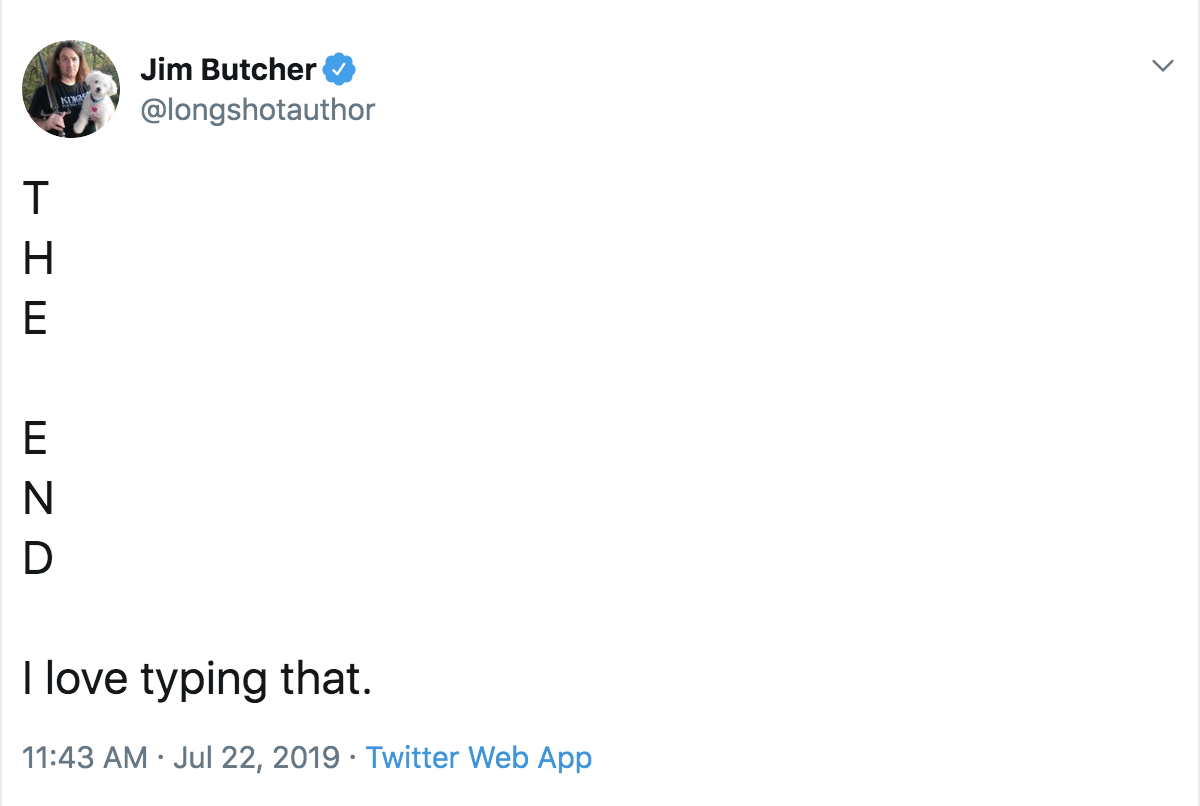 Peace Talks is complete! The final chapter is now in the betas' sinister clutches, and soon it'll be off to his editor and on to publication. We should have a release date for you very soon!
DRESDEN GOES GREY
In the meantime, Jim has a new short story in LJ Hachmeister and RR Virdi's multi-author anthology, "Parallel Worlds: The Heroes Within." It's set in the Dresden universe, but it has a very unconventional protagonist: shapeshifter-for-hire Goodman Grey! This anthology is slated for release in electronic edition October 8th, but you can preorder your copy here. There will also be a physical edition at some point, but the details are still being hammered out. We'll keep you informed!
TRAILER TALK
Loving the rush of trailers coming out of Comic Con this weekend? So are we. In fact, we love trailers so much that we're currently in pre-production on a book trailer for Peace Talks! It'll be a live action, cinematic-style production that promotes the book like it could be the next big Marvel movie, albeit with a tiny fraction of their budget. 😀
We know there's a crazy amount of talent in the fandom, so we're looking to hire fans of the series that are qualified pros in the filmmaking world to join our scrappy little band. We're filming in Los Angeles, so all candidates must be LA local (unless willing to cover their own housing and transportation) and eligible to work in the United States.
Crew: Please send your resume, portfolio/reel, and references to industriosapictures@gmail.com.
Camera Team: DP, 1st and 2nd ACs, Grips, Gaffer, DIT.
Production Designer and Assistant
Costume Designer
Hair and Make Up Artists: Beauty MUA, FX MUA, and Hair Stylist.
Sound Recordist/Boom Operator
Editor
Sound Editor and Mixer
Composer
VFX Artists and Compositors (don't need to be local)
Performers: Both SAG and Non-Union actors are invited to apply. Look for "The Dresden Files: Peace Talks" on Actors Access/Breakdown Express for list of characters and descriptions. We're holding the next set of auditions this weekend, July 27th and 28th, so please submit your headshot, resume, and reel via Actors Access by noon Pacific this Thursday, July 24th. EDIT: We're holding a second set of auditions August 10th and 11th! Please submit by noon Thursday, August 8th.
Locations: Also, if you're in a position of influence to help us gain access to the following spaces in or around Los Angeles, please let us know at industriosapictures@gmail.com!
Castle-y or Gothic interior
Beach or Pool
Old World pub (or a room with a lot of wood that could be strategically shot to look like one)
Soundstage
We're so exited to get to work! And now, back to squeeing over that tweet.