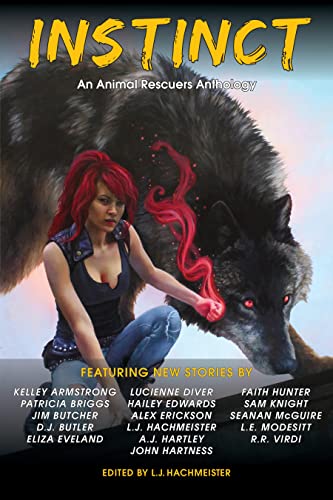 On March 7, 2023, read a brand new Dresden short story in Instinct: An Animal Rescuers Anthology! In "Fugitive", Mouse teams up with Cerberus because something has escaped from Hell.
Also featuring new stories by Faith Hunter, Patricia Briggs, Seanan McGuire, L. E. Modesitt, Kelley Armstrong, L. J. Hachmeister, Sam Knight, Eliza Eveland, Hailey Edwards, D. J. Butler, Lucienne Diver, A. J. Hartley, Alex Erickson, John Hartness, and R.R. Virdi!
Book sale profits from this anthology will be donated to Lifeline Puppy Rescue.