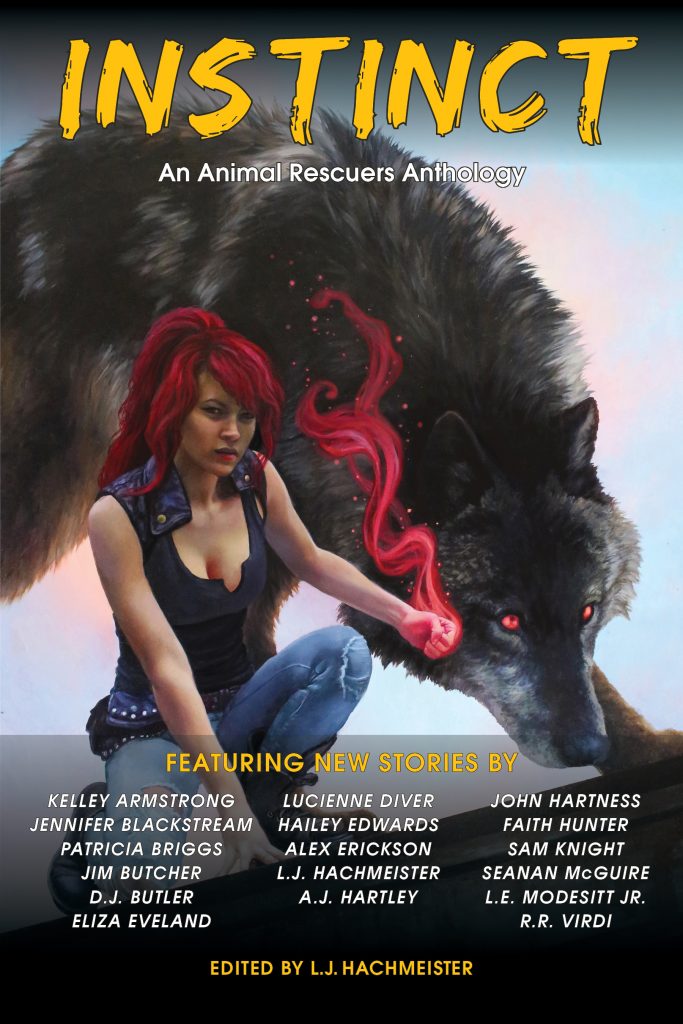 Save a puppy and read a book. Instinct is here today! The ebook is available for download now. If ebooks aren't your style, you can purchase the physical book as well.
Read the new Dresden short story Fugitive and see Mouse being A Good Boy. The anthology includes stories from: Faith Hunter, Patricia Briggs, Seanan McGuire, L. E. Modesitt, Kelley Armstrong, L. J. Hachmeister, Sam Knight, Eliza Eveland, Hailey Edwards, D. J. Butler, Lucienne Diver, A. J. Hartley, Alex Erickson, John Hartness, R.R. Virdi, and Jennifer Blackstream.
Get it on Amazon, Barnes & Noble, Apple Books, Kobo, Google Play, and wherever books are sold. Book sale profits from this anthology will be donated to Lifeline Puppy Rescue.
Read it to your fuzzy family members!
Post contains affiliate links.