GEN CON
We're packing our bags for GenCon this weekend! Hope to see some of you there. You can check out Jim's schedule here. If you want to know what's going on at Evil Hat, publisher of the Dresden RPG and numerous other awesome properties, you can check out their schedule, as well. Don't forget to pack your badge!
Note: We've added another event! Jim will be signing at Badali Jewelry's booth (#663) Thursday at 2pm.
NEW DRESDEN-THEMED JEWELRY FROM BADALI
Of course, you'll have another great reason to swing by the Badali booth! They're premiering their new Bob the Skull necklaces, with your choice of orange or blue eye colors for "good" and "evil." You can also go home with the new shield bracelet and Harry's pentacle necklace, plus gorgeous officially-licensed creations from the works of Patrick Rothfuss, Brandon Sanderson, Kevin Hearne, J.R.R. Tolkien, Robert Jordan, and more!
If you're not going to GenCon, you can buy their fabulous wares at BadaliJewelry.com, DragonCon, or any of their future con appearances!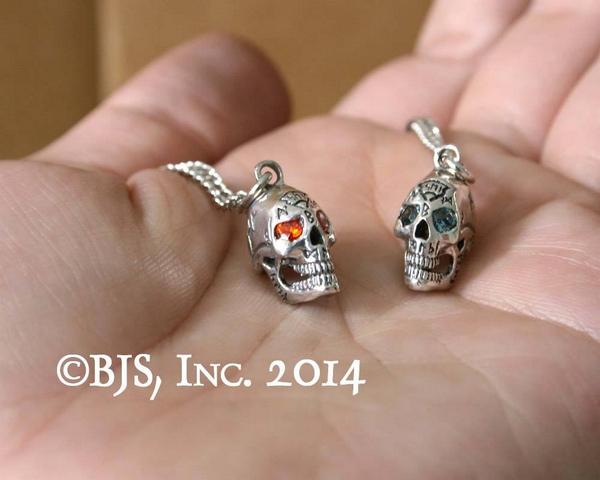 STORM FRONT IN HARDCOVER
Also, Penguin has heard your demands! Storm Front has been re-released in hardcover format for a limited time! If enough copies sell, Penguin will reprint the other books as well, if you like the uniform look of an all-hardcover collection, hop on down to our store! You'll find links to buy it from Amazon, Barnes and Noble, and your local independent bookstore.