WHEN'S THE NEXT…
First things first! Many of you reply to each post we make asking when the next book is coming out. For once, we're getting ahead of you on this one: we've launched a new page on the site that gives you the status on all upcoming works that we know about. Check it out here: http://www.jim-butcher.com/faq/upcoming-works
TWO CONVENTION APPEARANCES EARLY THIS YEAR
Jim will be attending CoSine in Colorado Springs this January 22nd – 24th (http://www.firstfridayfandom.org/cosine/), and the Superstars Writing Academy February 4th – 6th (http://superstarswriting.com/).
EVIL HAT HAS A NEW RPG KICKSTARTER COMING UP
Dresden Files RPG (and, eventually, card game) publisher Evil Hat Productions has given a preview of their upcoming Fate More Kickstarter campaign this week. It launches next week. If you're a fan of theirs and their games, it's well worth checking out! https://www.kickstarter.com/projects/evilhat/496379176?token=4fce3954
JIM'S OBI-WAN HAS A NEW BOOK ON WRITING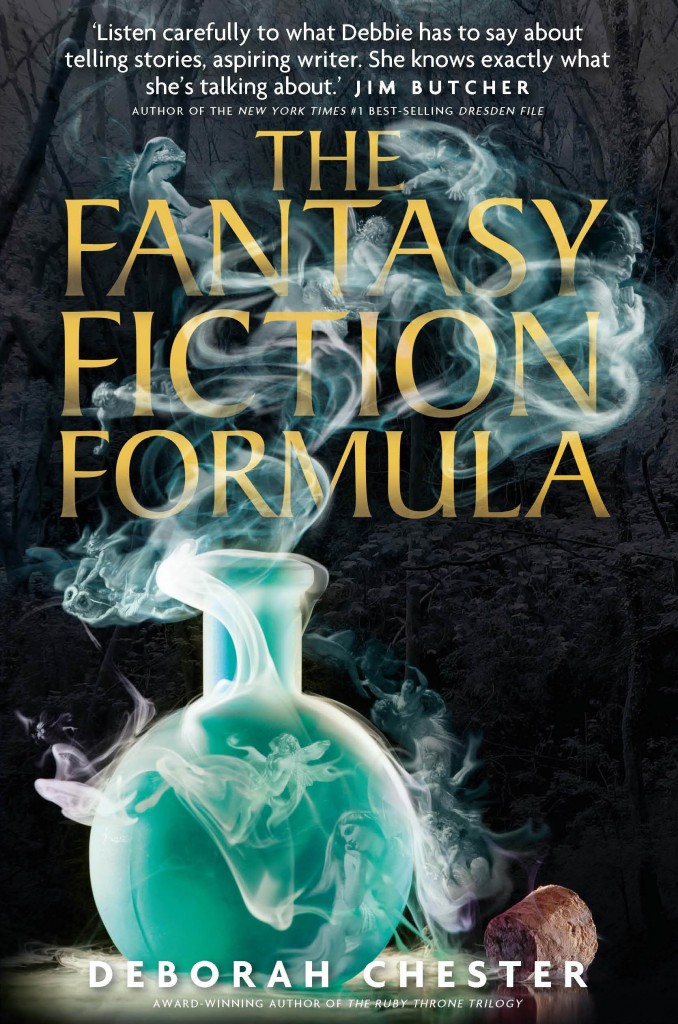 You may not have heard of Deborah Chester before, but you should. As his novel-writing program professor when he was at the University of Oklahoma, she was the Jedi Master to Jim's Padawan, teaching him nearly all of the underpinning techniques that make up his writing craft. Our Jim is strong with the Write Side of the Force, of course, but he credits Prof. Chester with much of his success.
Which leads us to The Fantasy Fiction Formula, a new book for authors and aspiring writers in genre fiction, from Manchester University Press. Here's the description:
There's more to writing a successful fantasy story than building a unique world or inventing a new type of magic. From the writing of strong, action-packed scenes to the creation of dynamic, multi-dimensional characters, fantasy author Deborah Chester guides novices and intermediate writers through a step-by-step process of story construction. Whether offering tips on how to test a plot premise or survive what she calls the dark dismal middle, Chester shares the techniques she uses in writing her own novels. Examples drawn from both traditional and urban fantasy illustrate her nuts-and-bolts approach to elemental story design.

With a foreword by New York Times best-selling author Jim Butcher, who studied writing in Chester's classes at the University of Oklahoma, The fantasy fiction formula delivers a practical, proven approach to writing fantasy like a pro.
And Jim had this to say: "Listen carefully to what Debbie has to say about telling stories, aspiring writer. She knows exactly what she's talking about."
If you're looking to learn at the feet of Jim's master — check out The Fantasy Fiction Formula when it's released Feb 1st! You can learn more about it at the Manchester University Press site.