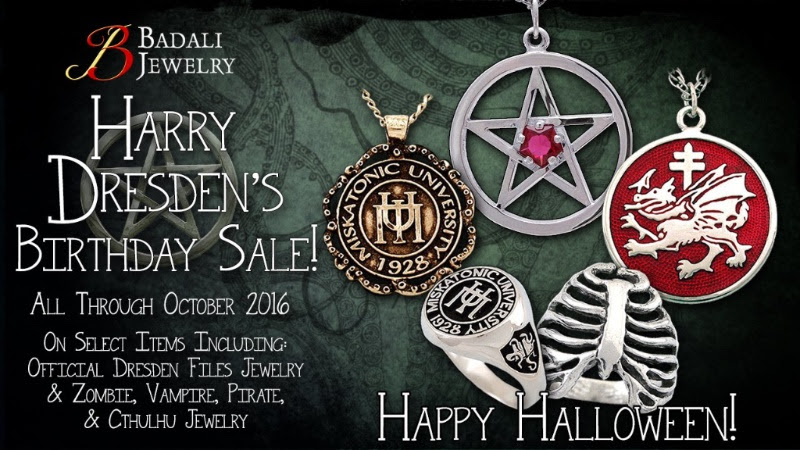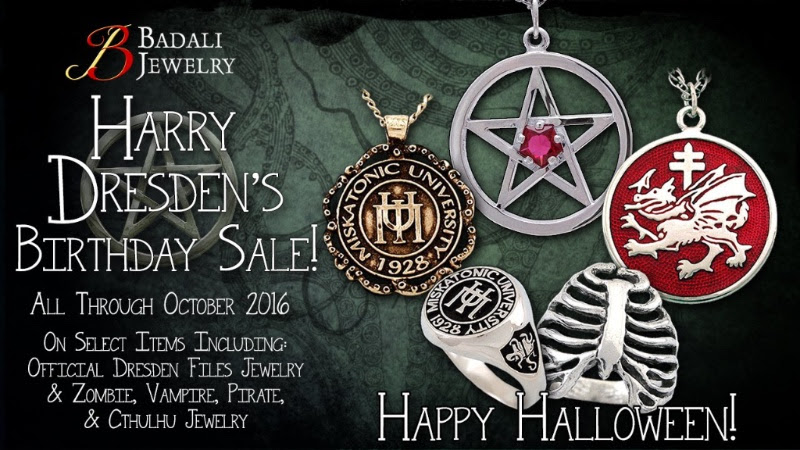 In honor of Harry's birthday month, Badali Jewelry has put their entire line of Dresden Files jewelry on sale, plus a fantastic selection of their other supernatural-themed pieces. Check it out and save big!
Also, Jim will be doing two signings in Colorado this month! Attendees are limited to 2 items per trip through the line to ensure all attendees have a chance to see Jim.
Gryphon Games & Comics
Oct 15, 2016 1:00 PM – 3:00 PM
1119 W Drake Rd, C-30
Fort Collins, CO 80526
And in honor of the release of the hardcover compilation of the Wild Card graphic novel:
Barnes & Noble #2554
Oct 27, 2016 7:00 PM
960 S Colorado Blvd
Glendale, CO 80246
As always, the full list of Jim's upcoming works can be found here!