This week's Dresden Drop includes videos from Pensacon, the results of the fanart contest, the launch of the Blood Rites read-along, and a new giveaway from Penguin Random House!
Want to make sure you never miss a moment in the Year of Dresden? Join our mailing list and follow @jimbutchernews on Twitter.
---
Pensacon Panel Videos
We're back from Pensacon! Thanks for the warm welcome and the southern hospitality. Check out the videos of Jim's two panels here:
Apologies for having to go handheld! I brought my tripod to the panel room, but I accidentally left the cell phone adapter in my suitcase. D'oh. XD
---
Fanart Contest Results
We have our winners!  Thanks to all the incredible artists who entered. We'll be reaching out to the grand prize winner and runners up for their shipping information and prize preference this week.
The grand prize goes to David Vargo, who submitted two breathtaking pieces: one of Harry and Lash and the other of Harry and Mab.  His dreamlike compositions and vivid colors capture an eerie energy, perfect for the series. Marvel at more of his work at DavidVargo.com! David's prize includes an ARC of Peace Talks and a Mika Kuloda print, both signed by Jim.
Harry and Lasciel by David Vargo

Harry and Mab by David Vargo
Our three runners-up will each win a Mika Kuloda print, signed by Jim. Check out their portfolios!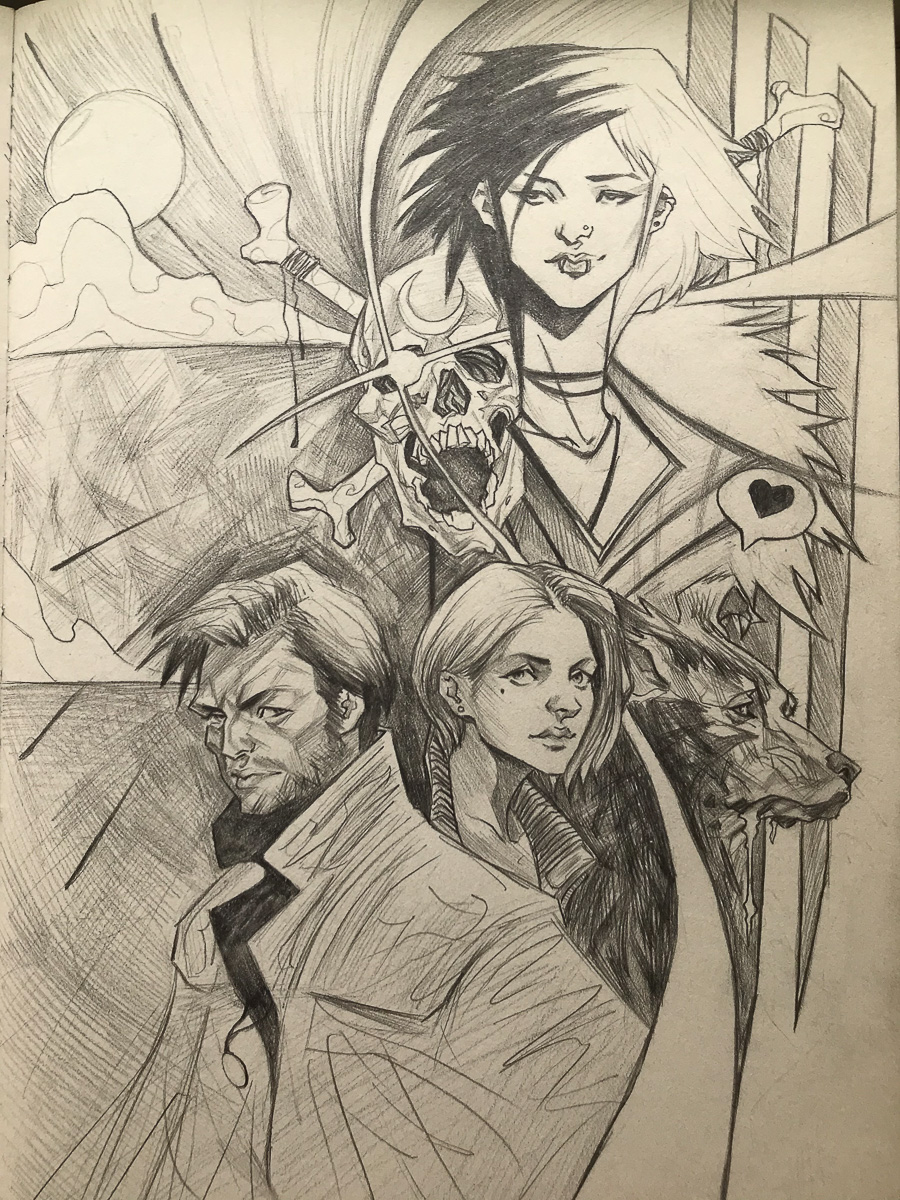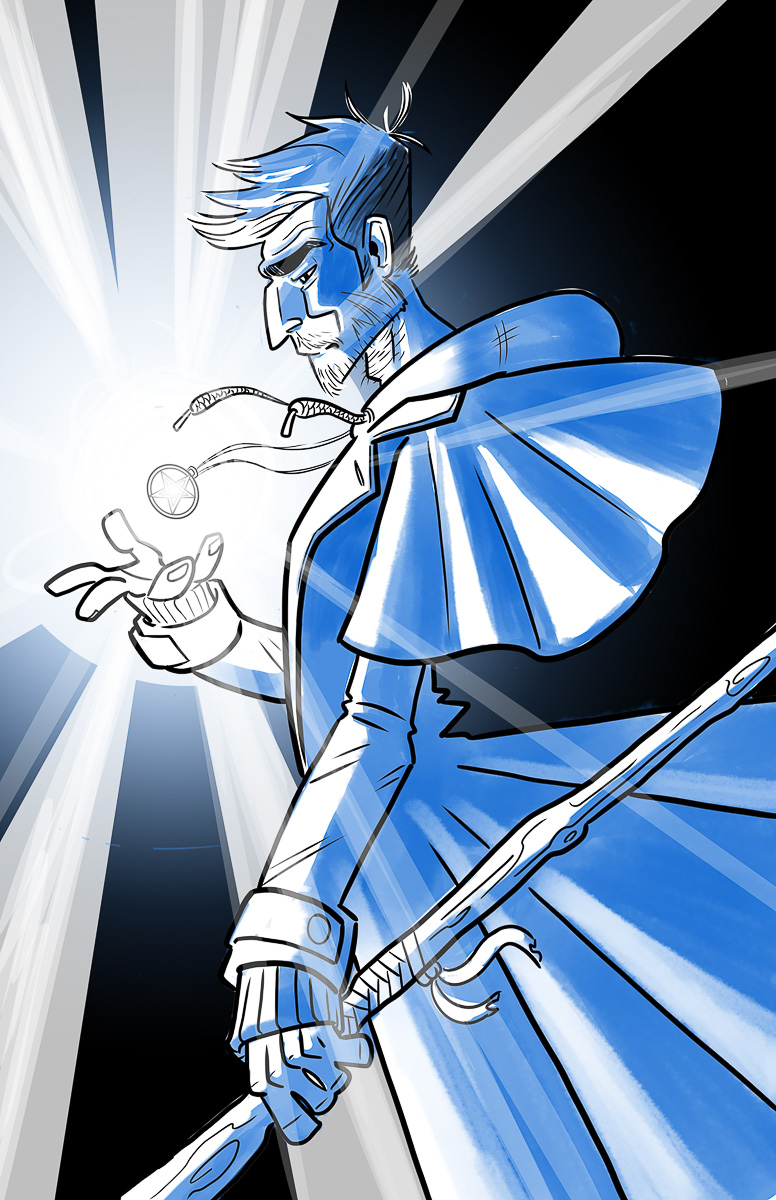 And Anie Miles
We were completely blown away at the caliber of submissions, so our field of Honorable Mentions is pretty vast. Give some love to JaverusArt, Bernard Castro, Danielle Camorlinga, Elizabeth Rogers-Buls, Christian Thor Lally (more of his Dresden pieces here!), Adam Montis, Rick Goodvin, and Vicki Verona!
Also, we wanted to give some Honorable Mention recognition to Pika-la-Cynique, who gives Harry frequent cameos in her long-running crossover webcomic Girls Next Door. Too fun!
Thanks again to all who submitted. We had so much fun reviewing your work. We're in awe of the talent in this fandom!
---
Blood Rites Read-Along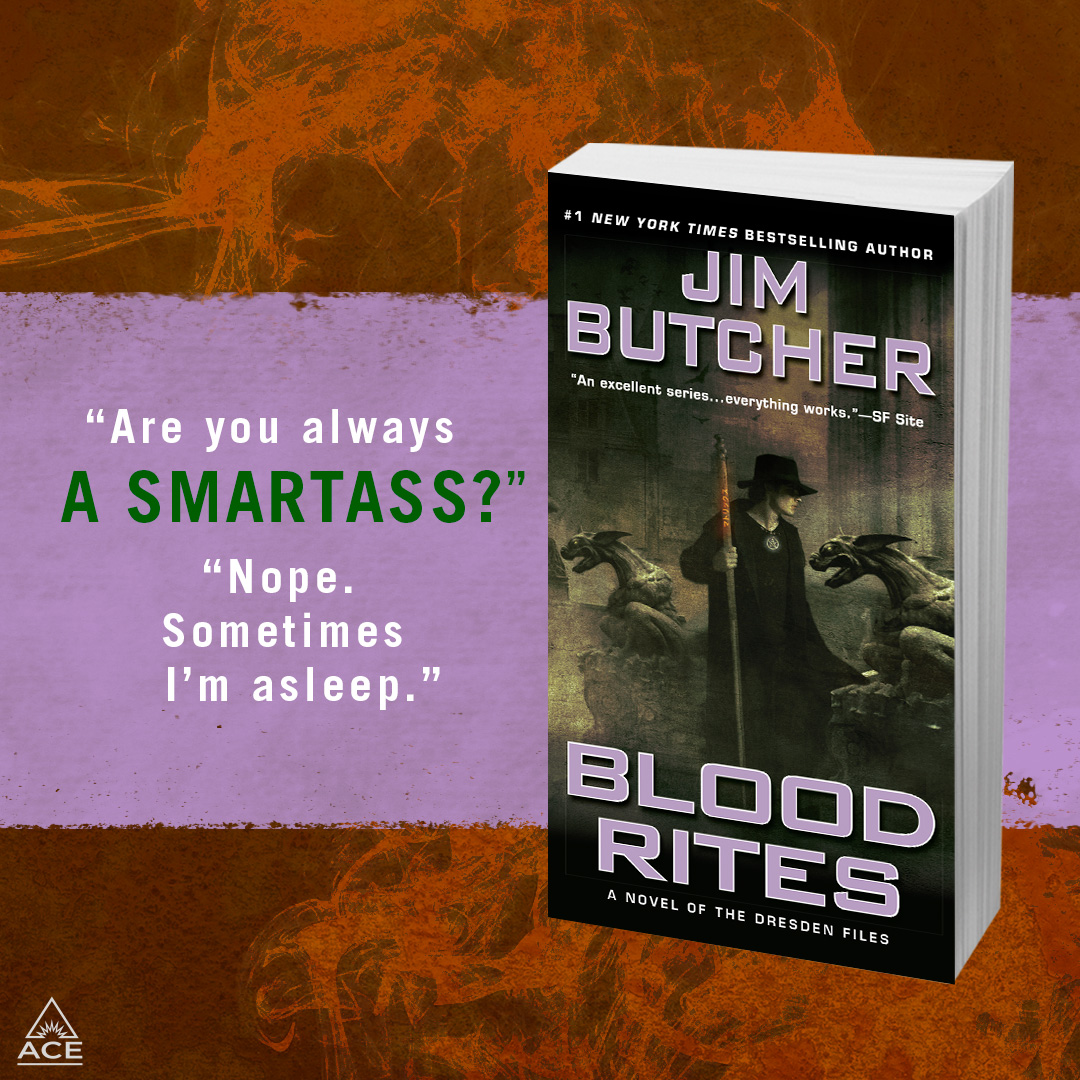 The Goodreads Read-Along continues with Blood Rites. Join the spoiler-friendly or spoiler-free discussions!
---
March Giveaway
Penguin Random House's March giveaway is a copy of Welcome to the Jungle, the graphic novel written by Jim Butcher and illustrated by Ardian Syaf. Enter for your chance to win one of five! Open to U.S. residents ages 18 and older.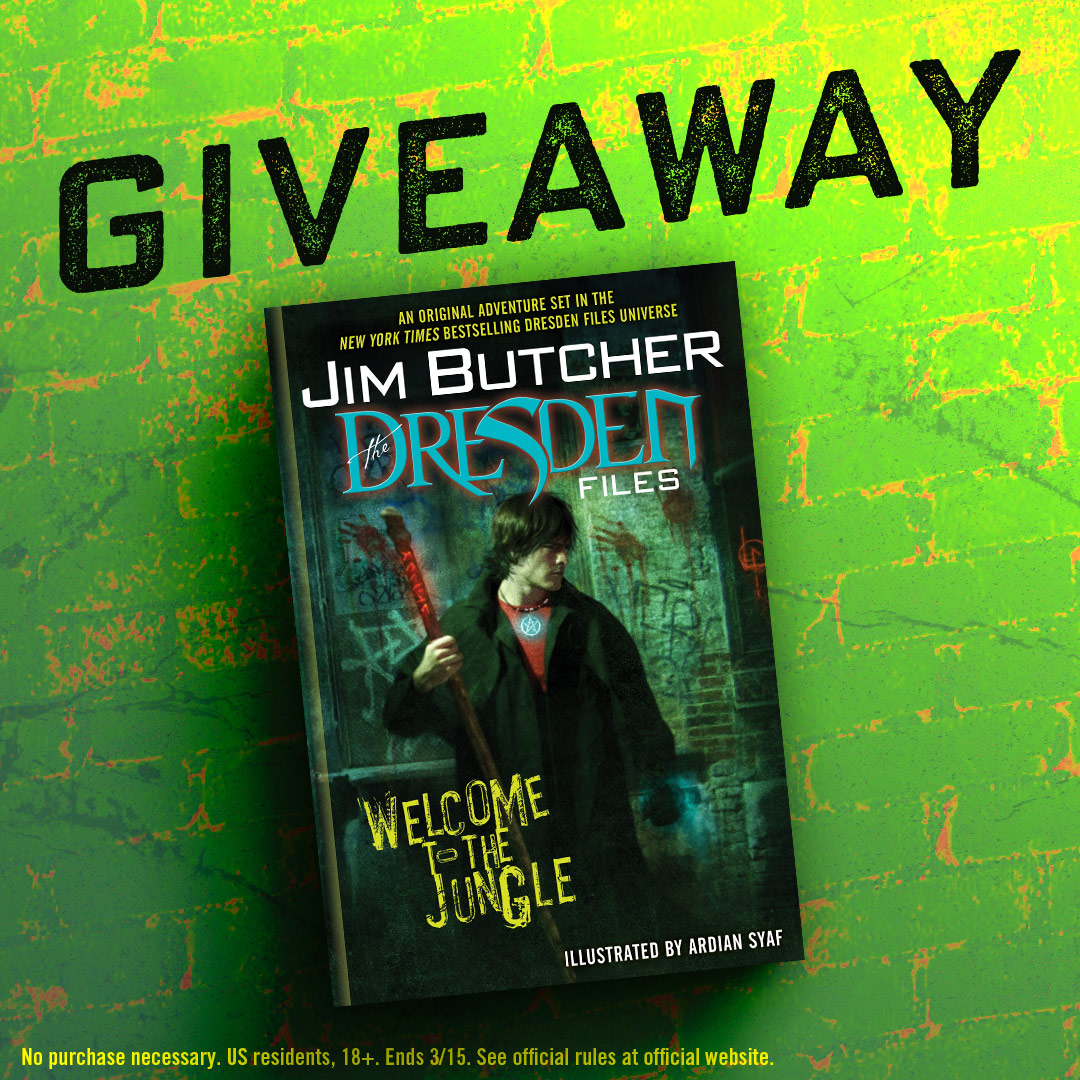 ---
2020 is the 20th Anniversary of the Dresden Files! Be sure to visit Jim-Butcher.com every Tuesday this year for weekly Drops of never-before-seen artwork, microfiction, interviews, contests, sample chapters for Peace Talks, or other tasty tidbits in the Year of Dresden. Join our new mailing list and follow @jimbutchernews on twitter to ensure you don't miss a moment in our 20th Anniversary celebration, and check the announcement post to catch up on prior Drops. See you next week!