We try to keep our posting restricted to once a week, but a bunch of neat things crossed our desk in the hours after we posted yesterday, and we couldn't wait for next Tuesday! We promise, we won't take you away from reading Peace Talks for long!
---
Murder by the Book Virtual Event Tonight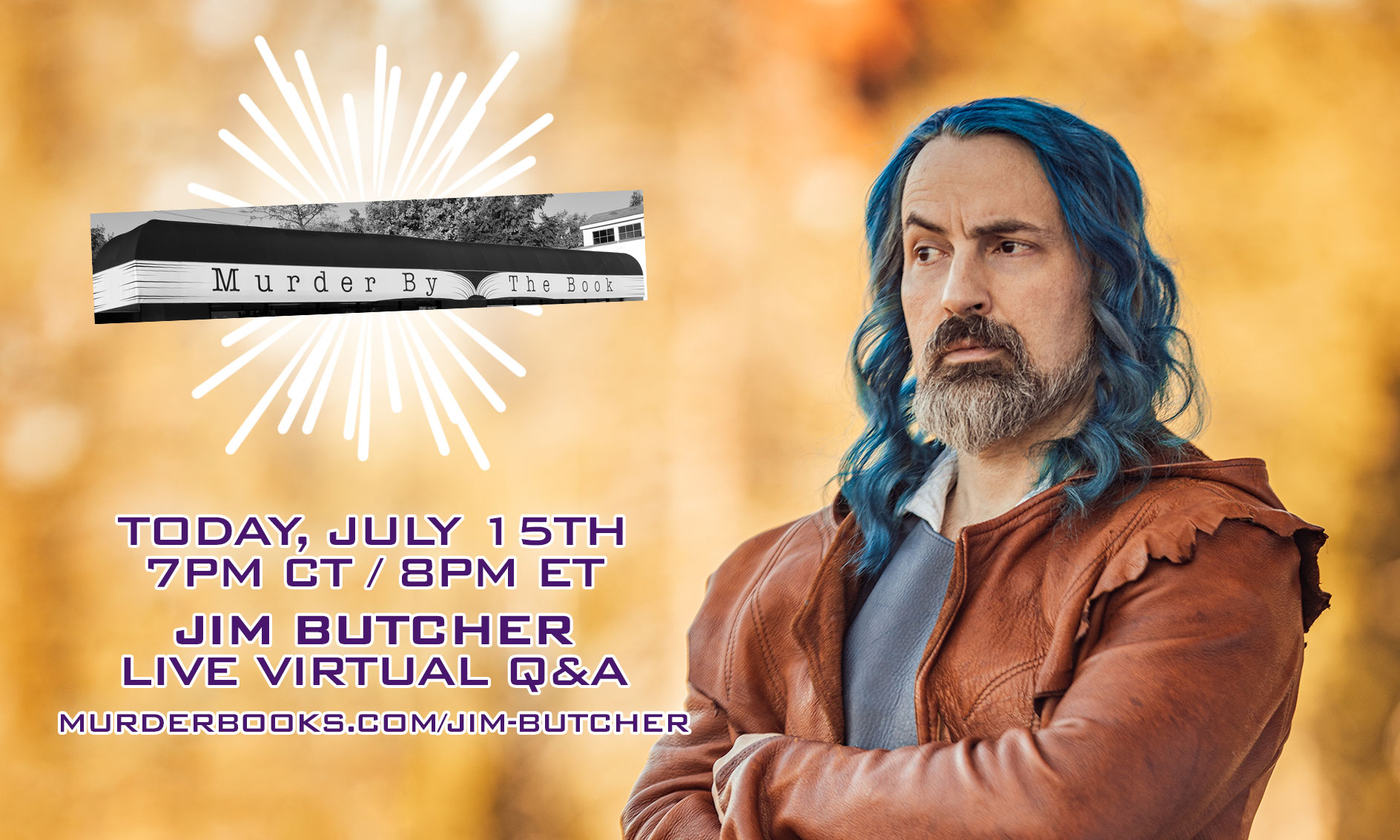 Tonight at 8pm Eastern, join Jim in a ticketed Q&A event via Zoom, hosted by Murder by the Book! Support an awesome independent bookstore and get a signed copy of Peace Talks.
(Also, how fun is Jim's new author photo? It's by Torre Neal of WeNeals Photography.)
---
Geeky Goods for Geeks Doing Good
First, Pat Rothfuss announced new Dresden merch in his twitch stream with Jim yesterday! Check out the Geeks Doing Good 2020 Indiegogo campaign to preorder awesome goodies, including a brand new Sue the T-Rex shirt, a discounted McAnally's mug, and signed copies of Peace Talks and Battle Ground (when it comes out). This campaign ends in six days, so act quickly!
---
Audiobook Teaser
Penguin Random House Audio has posted a 4 1/2-minute sample snippet of the Peace Talks audiobook!
Support independent bookstores by ordering through Libro.fm, which partners with independent bookstores to sell digital audiobooks! You can also order from Audible, iTunes, Google Play, and Audiobooks.com.
If you need a little more convincing, here's a video of James Marsters encouraging fans to pick up the audiobook via playground taunts.
---
Okay, that's it for this week! See you Tuesday for our next Dresden Drop!