Peace Talks is here! And now that you're all clamoring for Battle Ground on September 29th to complete this summer's Dresden Duology, we have some great stuff to keep you entertained during the interim, including a free Q&A event on Facebook Live TODAY!
Getting Twitchy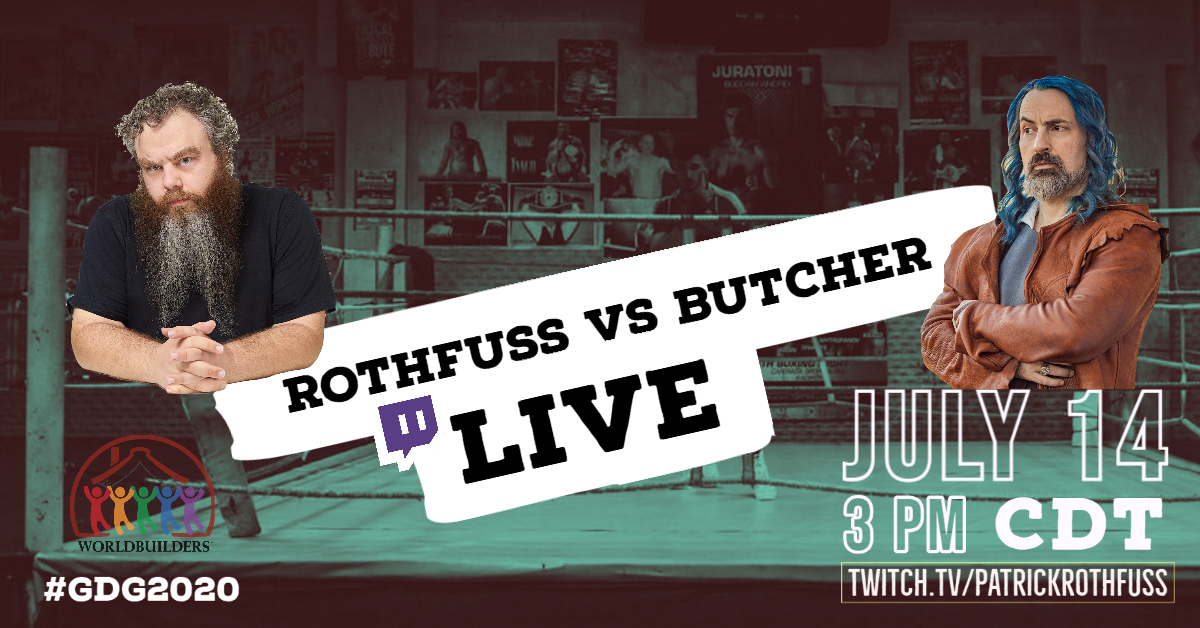 Jim's first two Q&As are online and available for your viewing pleasure! Watch Jim's first (ack! This video just expired. We'll see if we can find it archived) and second interviews with Pat Rothfuss.
---
Upcoming Events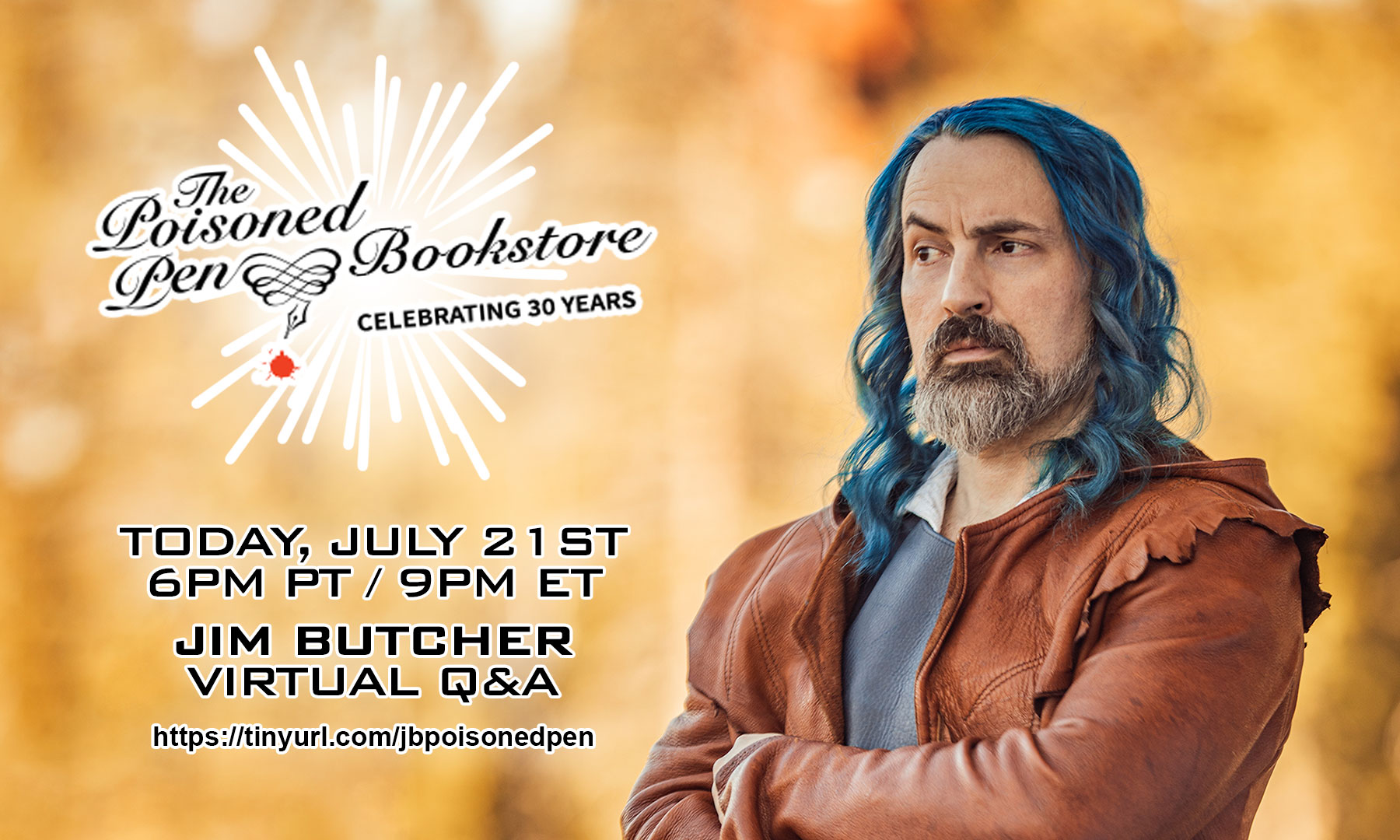 TODAY July 21, 9-10pm EDT: Poisoned Pen
FREE EVENT via Facebook Live. Attendee Q&A, moderated by Poisoned Pen. Optional: Signed copies of Peace Talks can be ordered on the event page. EDIT: SIGNED COPIES NOW SOLD OUT.
Thursday, July 23, 7pm EDT / 4pm PDT: Virtual SDCC Panel
Wednesday, July 29, 9-10pm EDT: University Book Store (NOTE NEW DATE)
Ticketed Event via Zoom. Tickets (1 copy of Peace Talks) can be purchased on the event page. Attendee Q&A, moderated by University Book Store.
---
Signed Copies
If you want a signed copy of Peace Talks, you have plenty of options!
If you're a collector who prefers the book itself be signed, our Virtual Tour partners are the way to go. University Bookstore is the only remaining store with signed stock, though you may want to double-check with them before placing your order to ensure availability, because y'all are hardcore. XD (UPDATE: Murder by the Book and Poisoned Pen are now sold out.)
If you dig awesome artwork and prefer to buy a book accompanied by a signed bookplate, Worldbuilders has you covered! Order a copy with your choice of illustrations by Nate Taylor and Satine Phoenix.
Many are asking how they can get signed copies of Battle Ground, which releases September 29th of this year. A few vendors offered preorders for a short time, but they're now either sold out (like Barnes & Noble) or preorders are temporarily closed (like Worldbuilders). No cause for alarm! We expect more options to become available about a month before publication. Keep an eye on this site and the @JimButcherNews twitter feed for updates.
If you don't care about signed books, we suggest you support your local independent bookstore! Alternately, you can buy from a variety of vendors through the Jim-Butcher.com Store.
---
And that's it for this week's entry! Visit Jim-Butcher.com every Tuesday this year for weekly Drops of never-before-seen artwork, microfiction, interviews, contests, sample chapters for Peace Talks and Battle Ground, or other tasty tidbits in our celebration of the 20th Anniversary of the Dresden Files. Join our new mailing list and follow @jimbutchernews on twitter to ensure you don't miss a moment, and check the announcement post to catch up on prior Drops.