This week's Drop includes the long-awaited launch of the Demonreach pentacle variant, a discount on Blood Rites and the Parallel Worlds anthology, and the first chapter of Peace Talks. Let's do this thing!
Peace Talks: Chapter One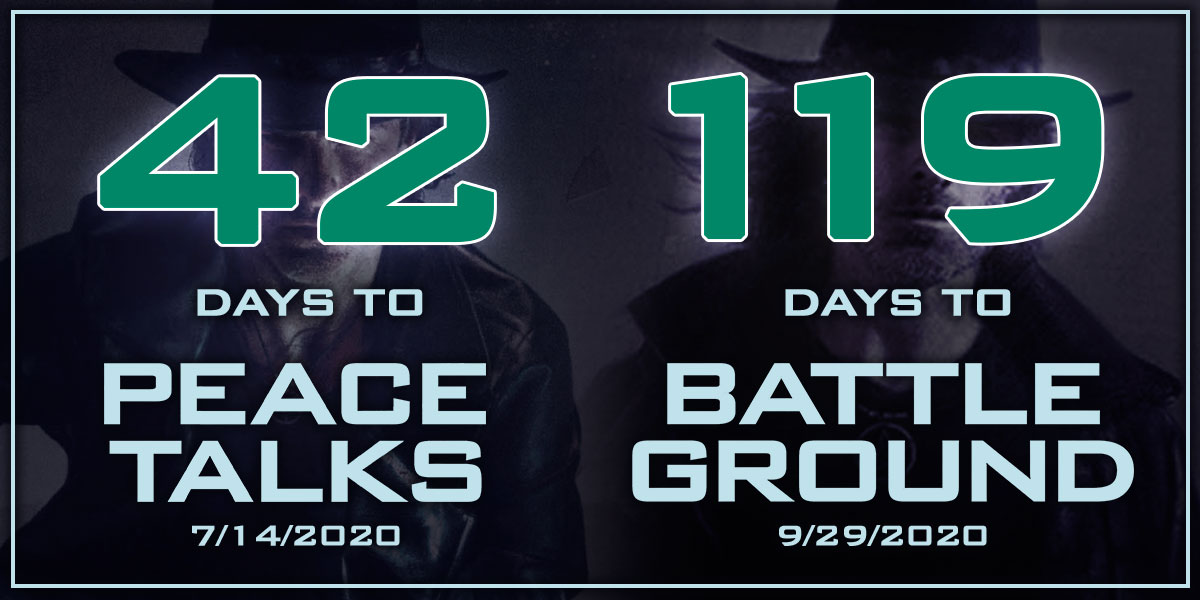 Chapter One of Peace Talks is available to read now on Jim-Butcher.com!
This summer brings not one but TWO Dresden Files novels. Peace Talks arrives July 14th, and Battle Ground hits September 29th. We recommend that folks buy from their favorite local independent bookstore, though if that's not possible, fans in the US can do the next best thing by preordering through Bookshop.org. You can order from a variety of other places and in audio and electronic formats through the Jim-Butcher.com store. Fans in the UK can order from a variety of retailers through Little, Brown or on Amazon UK.
---
Demonreach Pentacle Launches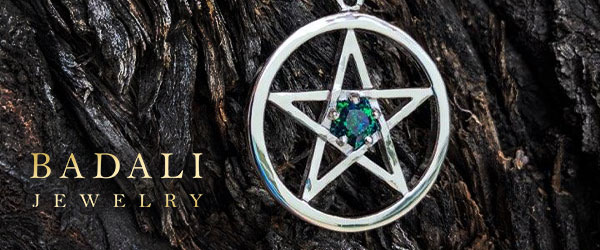 Fans voted, and it's finally here: Badali Jewelry's 20th Anniversary Limited Edition Demonreach Pentacle! This gorgeous synthetic opal has flecks of green and black that put us in the mind of running (or parkouring) through the island's crystalline tunnels.
The Badalis are also running a fundraiser to help recoup the loss of income resulting from the cancelation of the con season. Three donors to their GoFundMe campaign will be randomly selected to receive a custom illustration of their favorite character from illustrator Adam Mathison-Sward. If you're in a position to donate or buy a piece from any of their lines, please do! If not, they'd appreciate a signal-boost for their campaign.
---
Books On Sale
The electronic edition of Blood Rites is on sale for $1.99 across US retailers through June 13th!
Additionally, the Parallel Worlds anthology featuring Jim's Goodman Grey-POV story "Monsters LLC" is an Amazon Monthly Deal for June, so you can snag it on Kindle for 99 cents all this month!
---
Reminders
The Goodreads Read-Along discussion of Changes continues! Join your fellow fans as we delve into the explosive volume that upended the series' status quo.
The Dresden Files Cooperative Card Game is now available on Switch, Steam, the App Store for Mac and iOS, Google Play for Android, and the Amazon Appstore for Kindle. Scales smoothly from 1-5 players in multiple play modes, including Solitaire, local Pass-and-Play, and Online Multiplayer.
We've expanded our social media presence! Give us a follow on Twitter, Facebook, and Instagram and enjoy all the content that doesn't make it into our Drops, like the Trailer Rewatch thread, the Quarantine House Game, and more!
Ebooks of Storm Front, Fool Moon, and Grave Peril are still on sale for fans in the US!
---
Visit Jim-Butcher.com every Tuesday this year for weekly Drops of never-before-seen artwork, microfiction, interviews, contests, sample chapters for Peace Talks and Battle Ground, or other tasty tidbits in our celebration of the 20th Anniversary of the Dresden Files. Join our new mailing list and follow @jimbutchernews on twitter to ensure you don't miss a moment, and check the announcement post to catch up on prior Drops. See you next week!