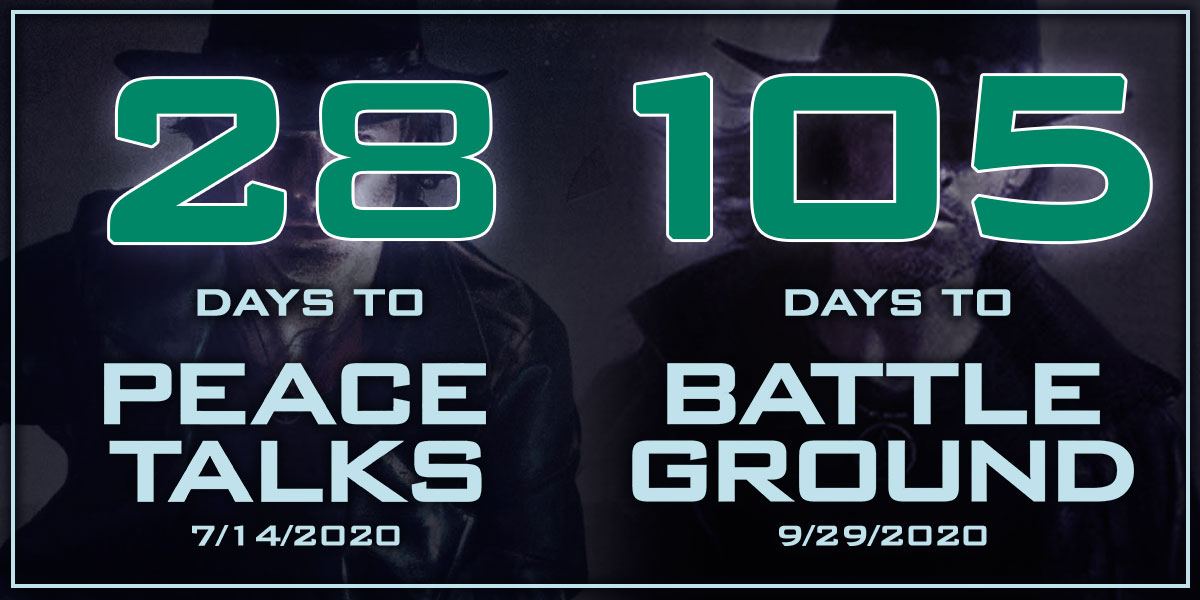 This week, we have Chapter Three of Peace Talks and the next phase of our Prediction Bingo challenge. And while we're super excited to show off the templates fans have submitted, we know last week's cliffhanger means you're going to beeline for the new material, so here it is first!
Sample Chapters
Read Chapter Three of Peace Talks! If you missed Chapters One and Two, you can catch up on those as well. Preorder both Peace Talks and Battle Ground from a local independent bookstore or online through the Jim-Butcher.com store, and come back next Tuesday for the next chapter!
Template Time
Peace Talks is out in less than a month, with Battle Ground following soon on its heels, and we want to know your predictions! If you missed last week's posting, here are the rules of our Prediction Bingo Challenge, inspired by this fabulous video from TheNerdyNarrative:
Fill a 5×5 bingo grid with your predictions for Peace Talks ONLY (not Battle Ground–confirming or denying veracity of events in that book would be super spoilery!).
Share it with your friends on Facebook, Twitter, and/or Instagram with the hashtag #PeaceTalksBingo. Make sure the post is public! Entries due June 30th at midnight Pacific.
After Peace Talks comes out and everyone has a chance to see how things really played out, we'll award our favorite an early copy of Battle Ground!
Entries will be judged on correctness, humor, and the ambitiousness of your predictions. Don't play it safe! Individual "predictions" of events already seen in sample material (the chapters and the trailer) or confirmed by Word Of Jim will not be factored into judging. Abusive or excessively vulgar entries will be disqualified.
Here are the fabulous templates our awesome fandom artists have created (plus one from us, because a grid of seven was making us twitchy). Feel free to use any of them when sharing your predictions!
Reassurance For UK Fans
In the past couple weeks, fans in the UK who preordered Peace Talks and Battle Ground from Amazon and Audible may have gotten a scary notice about the book being canceled or delayed. Fear not! This was just a glitch, nothing more. We're still on track for a simultaneous global release in hardcover, ebook, and audio formats. If your order was canceled, you should be able to place it again without issue.
Book Deals & Reminders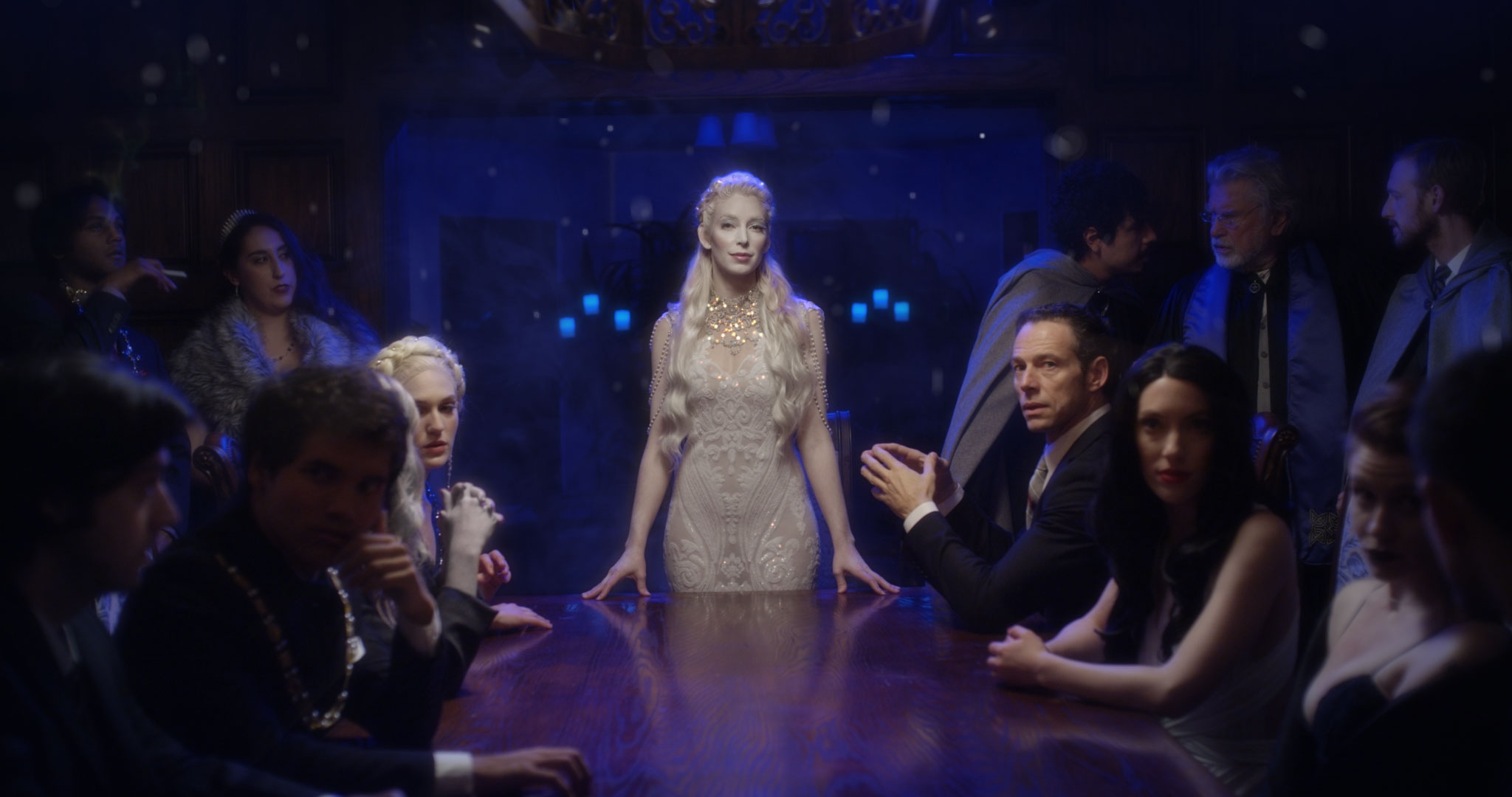 If you haven't seen it yet, the Peace Talks Trailer provides some juicy insight into the events of both novels coming this year! In fact, one of the trailer lines was lifted from Chapter Three. Can you spot it?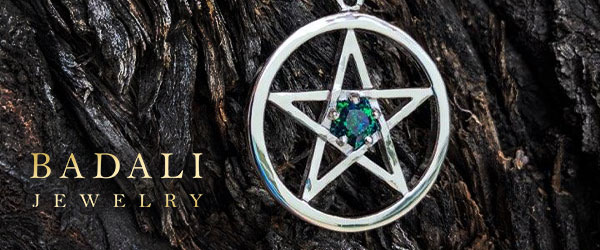 The Limited-Edition 20th Anniversary Demonreach variant pentacle is almost sold out. Act quickly before they're gone for good! And if you want to support small businesses during the economic crisis, consider chipping in to the Badalis' GoFundMe. Three donors will be randomly selected to receive a custom Dresden illustration from Adam Mathison-Sward.

The Parallel Worlds anthology featuring Jim's Goodman Grey-POV story "Monsters" is an Amazon Monthly Deal for June in the United States and Canada, so you can snag it on Kindle for 99 cents all this month!
The Goodreads Series Read-Along continues this week with Ghost Story! Join us as we discuss Harry's most perplexing murder case yet: his own.
Penguin has released an ebook that collects Ghost Story, Cold Days, and Skin Game for 10% off the price of buying them all individually! If you're still working on filling out your ebook collection, this is a good way to do it.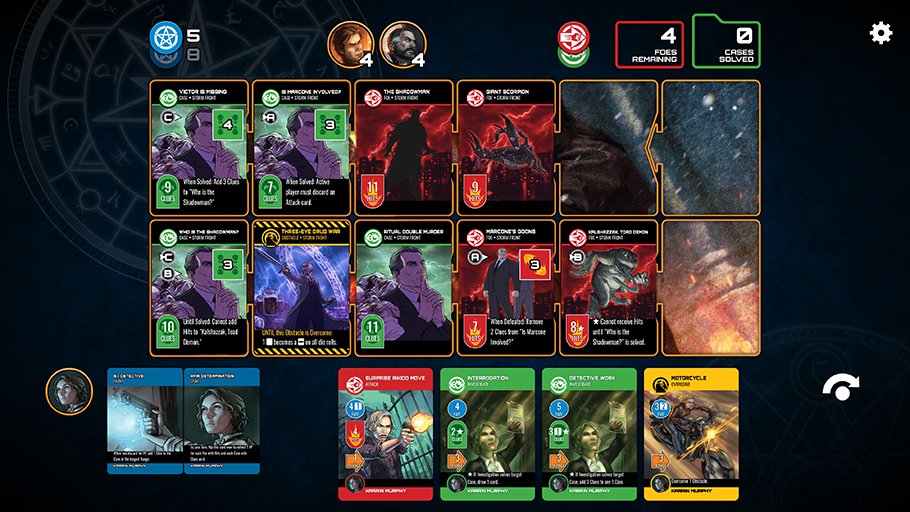 The Dresden Files Cooperative Card Game is now available on Switch, Steam, the App Store for Mac and iOS, Google Play for Android, and the Amazon Appstore for Kindle. Scales smoothly from 1-5 players in multiple play modes, including Solitaire, local Pass-and-Play, and Online Multiplayer.
---
And that's it for this week's entry! Visit Jim-Butcher.com every Tuesday this year for weekly Drops of never-before-seen artwork, microfiction, interviews, contests, sample chapters for Peace Talks and Battle Ground, or other tasty tidbits in our celebration of the 20th Anniversary of the Dresden Files. Join our new mailing list and follow @jimbutchernews on twitter to ensure you don't miss a moment, and check the announcement post to catch up on prior Drops. See you next week!