What's in this week's Dresden Drop?
Dresden Valentines
Fanart contest EXTENDED!
VOTE on 20th Anniversary Jewelry Piece
Summer Knight Read-Along Begins
Storm Front Sweepstakes Reminder
Woohoo, let's do this thing!
---
Dresden Valentines
How better to celebrate Thomas' birthday this week than with Dresden-themed Valentines? Send that special someone in your life a message from Harry's friends, foes, and frenemies, and share the spirit of love, friendship, and unresolved sexual tension.
If you dig the illustrations, be sure to give some love to artist Tyler Walpole (he sells officially licensed prints of his Dresden art!) and consider snagging a copy of The Dresden Files Cooperative Card Game or Dresden Accelerated from Evil Hat Productions. This represents only a fraction of all the amazing artwork packed into the games! Captions by Priscilla Spencer. Click to enlarge.
Again, special thanks to Tyler Walpole and Fred Hicks of Evil Hat Productions for allowing us to use their artwork! Check out the Dresden Files Cooperative Card Game and Dresden Accelerated.
---
Fanart Contest Extended
We've EXTENDED the deadline for the fanart contest by a week. You now have until February 20th to submit your artwork, or to convince your favorite fanartists to submit theirs! Get the rules here.
---
Vote on Harry's 20th Anniversary Pentacle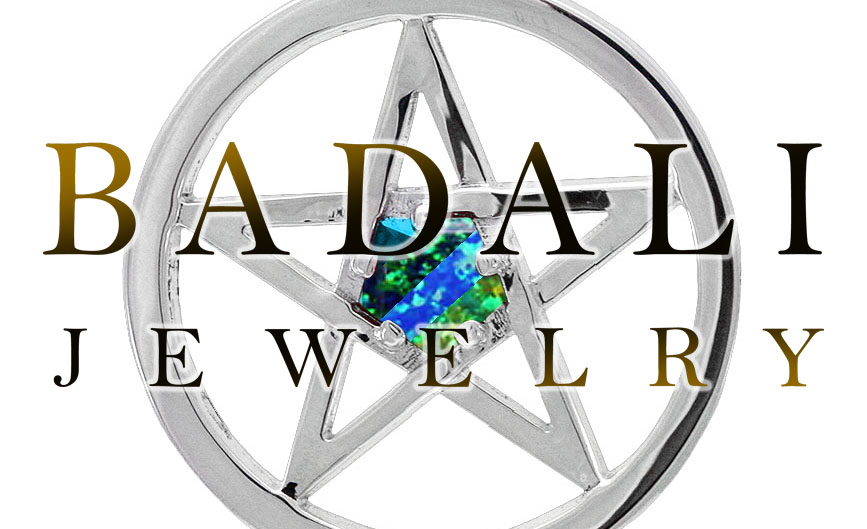 Our friends at Badali Jewelry are creating a special edition of Harry's pentacle amulet to commemorate the series' 20th Anniversary! Instead of his mother's ruby (which they will continue to sell), the 20th Anniversary necklace will have a different stone, and they want YOUR input on which option to produce! They've come up with four options that reflect different parts of Harry's magic and his connection to the larger world–vote for your favorite here!
Option A embodies the aura of blue light let off when Harry infuses his pentacle with his will.
The next two options represent Harry's connection to Demonreach: Option B's opal has flecks of green and black that conjure images of running (or parkouring) through Demonreach's subterranean crystalline tunnels. Option C's opal is a vivid green-gold–the color of much of his magic since bonding with the genius loci.
Option D symbolizes Harry's fealty to Mab as the Winter Knight–its opal is the same ice blue as the earring Mab gave Harry in Skin Game.
Which are your favorites? Vote on Badali Jewelry's Facebook page by "Liking" whichever ones you dig the most! (And give their page a Like while you're at it. This isn't the only new Dresden piece they'll put out this year! And chances are, if you love their Dresden line, you'll love many of the other authors in their officially licensed catalogue.) The poll will run through Friday, and we'll announce the results here next week!
---
Summer Knight Read-Along Begins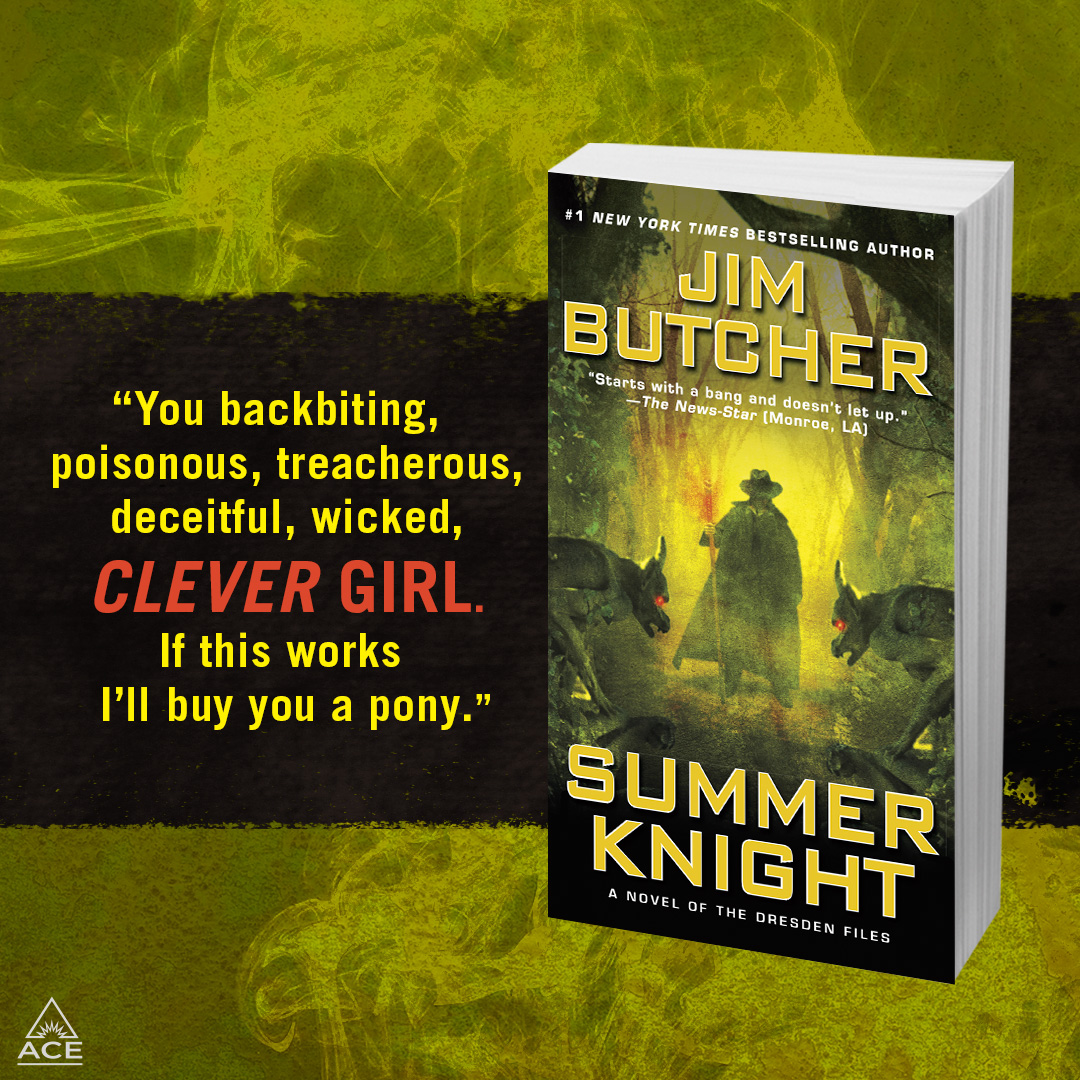 You know the drill! This is the last of the "lightning round" of the one-week discussions. After this, we'll switch to two weeks per book. Choose the Non-Spoiler Thread or the Spoiler-Friendly Discussion.
---
Sweepstakes Reminder

Don't forget, the sweepstakes for one of five signed copies of Storm Front ends Monday the 16th! Open to US residents, 18 and older.
---
And that's it for today! As always, we'll be back for more Dresden-y goodness next Tuesday. See you then! In the meantime, be sure to join our announcement list and follow @jimbutchernews on twitter to ensure you don't miss a moment in our 20th Anniversary Extravaganza!