We've got Dead Beat cover art!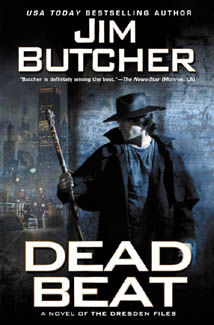 You can also get a
1024×768 Wallpaper
of the cover. This is a change of artist and the first time we've seen Harry on the cover!
EDIT: Several folks have asked about the cover's art and design. The artist is Chris McGrath. The designer is Ray Lundgren.