Chris McGrath, the Dresden Files' cover artist, has posted the cover for Small Favor! And it's gorgeous.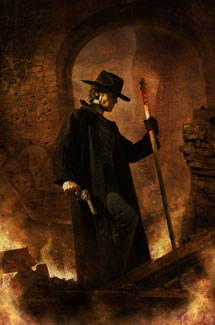 Check out the droolworthy full-sized version at Chris' website, then decorate your desktop with Small Favor-style wallpaper, assembled by Priscellie: 800×600, 1024×768, 1280×1024, 1600×1200, or 1920×1200.
Share your thoughts on the forums!
Check out Chris' website here, and listen to his podcast interview on The Butcher Block #2 here! You can also pre-order Small Favor on Amazon.