With the extended Fanart Contest deadline looming this Thursday, we want to share one more batch of official art to inspire your submissions! Our focus this week is Sequential Art, including the comics and the illustrated Christmas Eve!
We also have the usual goodies going on, including the launch of the Death Masks discussion on Goodreads and discounts on Grave Peril and Darkest Hours. Let's dive in!
---
Art Spotlight #4: Sequential Art
If you haven't read the Dresden comics, you're missing out! You can snag them all from the Graphic Novels section of our store.
Ardian Syaf is an Indonesian artist who was Hugo-nominated for his work on Welcome to the Jungle, and who has since gone on to work for DC and Marvel. Colorists: (1) Jeremy Treece, (2) Mike DeVito, (3) Digikore Studios.
Chase Conley is a Los Angeles-based director, storyboard artist, and designer now working as a character designer at Sony Pictures Animation. He lent his expressive style to Fool Moon. Colorists: himself, Mohan.
Joseph Cooper is a SoCal-based artist who came aboard for Ghoul, Goblin. He's worked for Marvel, DC, Valiant, Dynamite, Image, and Insight Comics. Colorist: Mohan.
Carlos Gomez lives in Madrid and currently works for Marvel. He joined us on War Cry, Down Town, and Wild Card. Colorist: Mohan.
Diego Galindo, a Spanish artist, picked up the baton on Dog Men. Colorist: Mohan.
Stjepan Sejic is a Croatian artist best best known for his work on Witchblade, Aphrodite IX, Sunstone, Rat Queens, and the recently released Harleen. He contributed covers to War Cry and Down Town.
Adam Mathison-Sward is an illustrator and tattoo artist from St. Paul, Minnesota. He illustrated Christmas Eve for our very first Dresden Drop!
---
Fanart Contest Reminder
Two days left! Submit your entries to yearofdresden (at) gmail.com by February 20th for a shot at the grand prize: a signed ARC of Peace Talks and the print of your choice from Mika Kuloda! Or if you don't have any fanart of your own, why not reach out to your favorite Dresden fanartists and suggest they enter? The rules and the details can be found in our Announcement Post.
---
Special Edition Pentacle Revealed
As we announced last week, our friends at Badali Jewelry are creating a special edition of Harry's pentacle amulet to commemorate the series' 20th Anniversary! The 20th Anniversary necklace will have a different center stone reflecting Harry's ties to the magical world, and they asked for the fans to decide which option to produce.
This week, the votes are in: By a narrow margin, the winner of the Special Edition Anniversary Pentacle poll is the green-black Demonreach opal. The amulet will be available for purchase this spring! We'll let you know when orders open.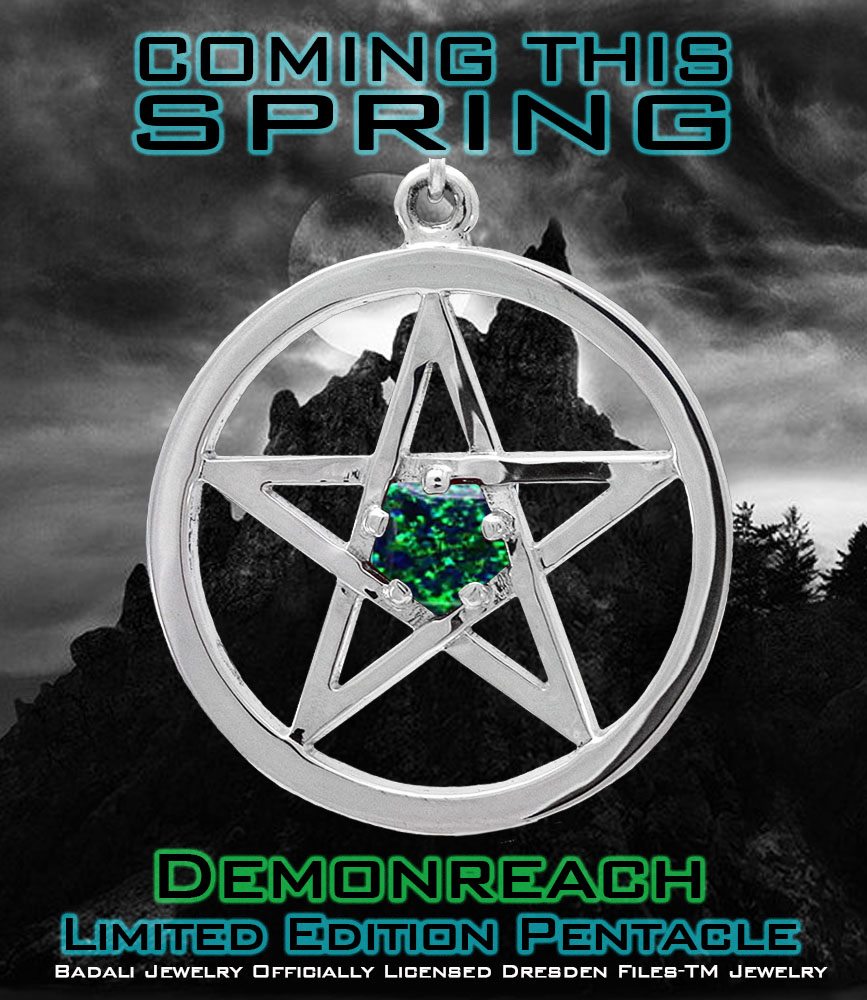 ---
Death Masks Read-Along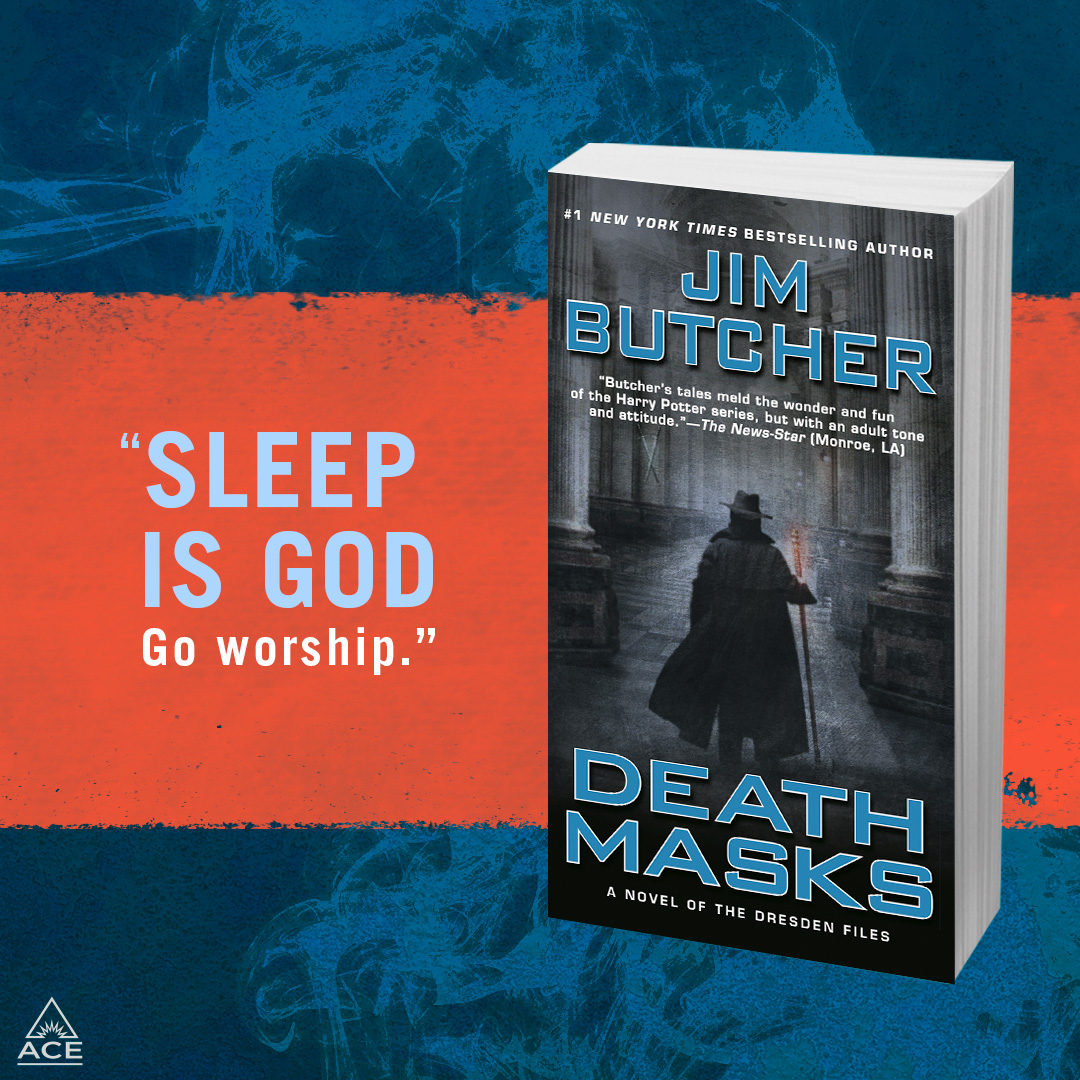 Next, the Goodreads Read-Along continues with Death Masks! We're now on schedule to hit Peace Talks a few days after the book comes out, so we can ease up on the throttle and spend two weeks discussing each book instead of just one. Join the Spoiler-Free or Spoiler-Friendly discussions today!
---
Book Deals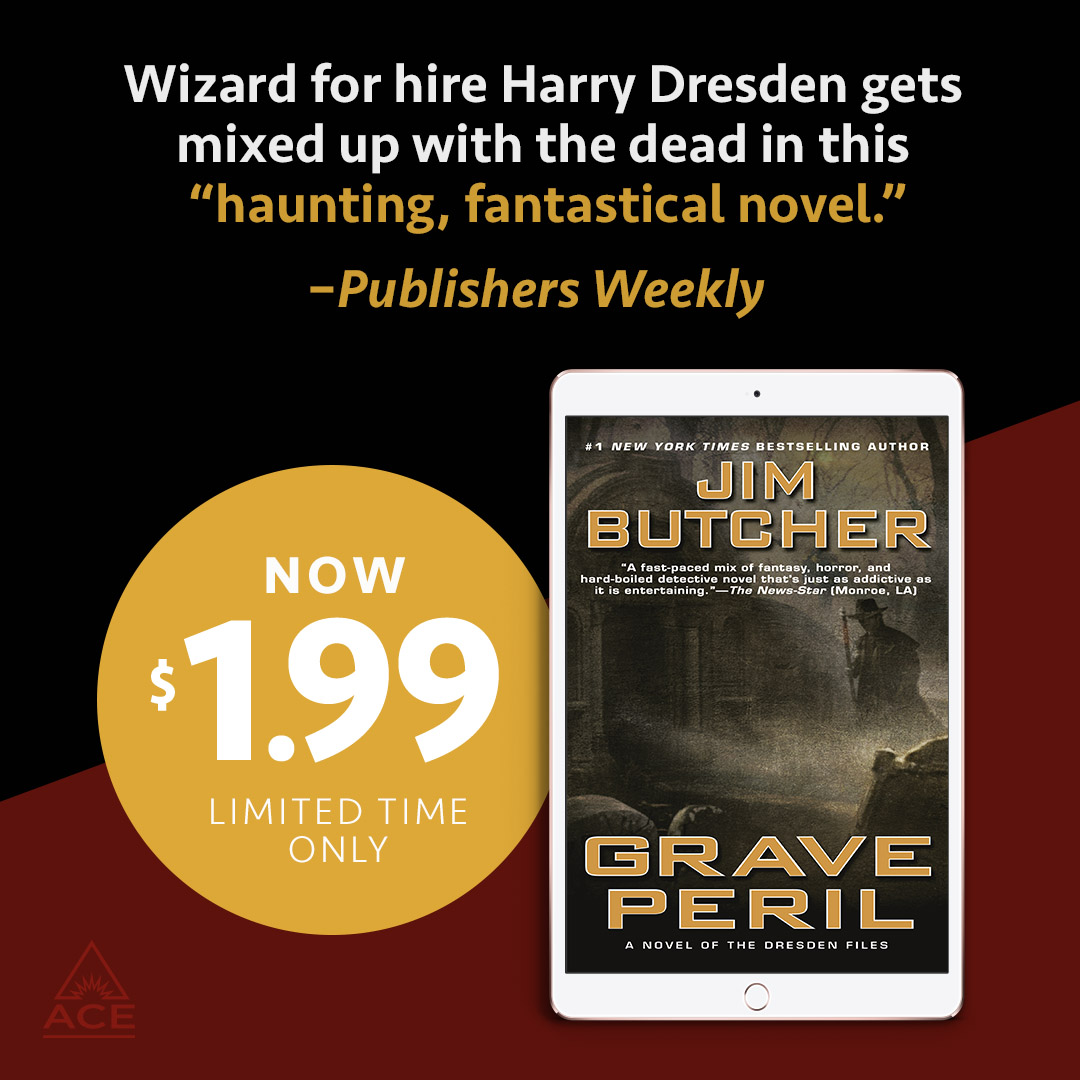 The Grave Peril ebook is on sale for $1.99! Support independent bookstores by buying through Kobo (here's how to support your favorite local shop!) or Books-A-Million, or order from the following vendors: Amazon, Apple Books, Barnes and Noble, or Google Play. The sale runs through March 1st.
(Note: As of publication, Apple Books has not dropped the price yet, but we expect them to do so soon. If they're your preferred ebook source, try checking once a day until they catch up!)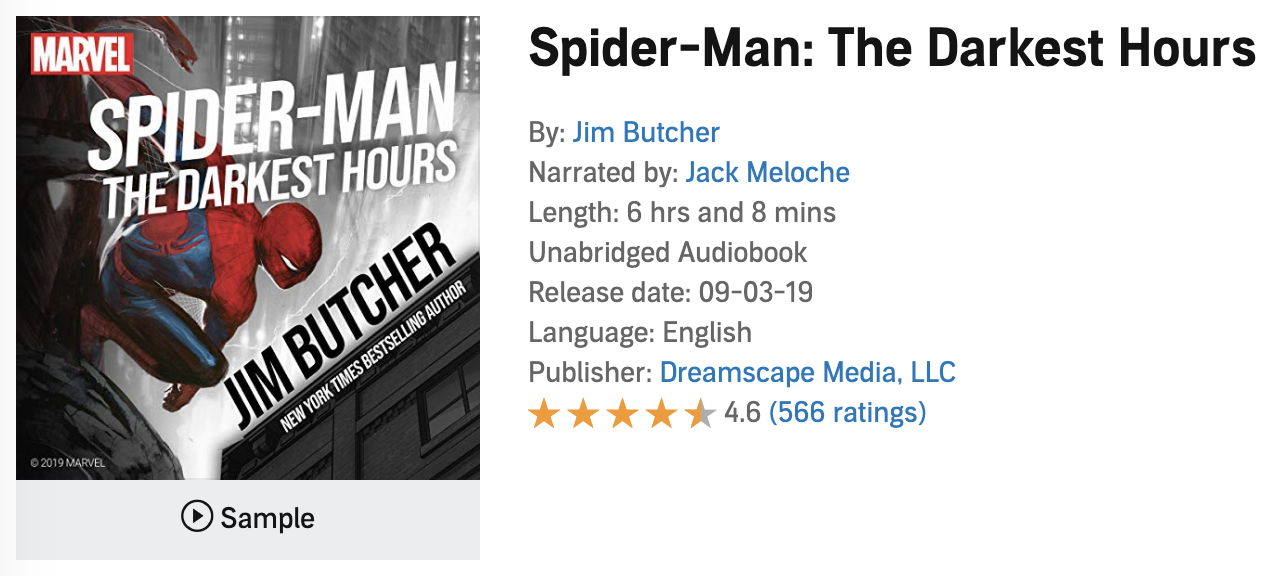 And Today Only: Jim's Spider-Man novel Darkest Hours is Audible's Daily Deal! Audible members in the US and Canada can snag a copy for just $4.95.
---
And that's it for this week! Be sure to visit Jim-Butcher.com every Tuesday in 2020 for weekly Drops of never-before-seen artwork, microfiction, interviews, contests, sample chapters for Peace Talks, or other tasty tidbits. Join our new mailing list and follow @jimbutchernews on twitter to ensure you don't miss a moment in our 20th Anniversary celebration, and check the announcement post to catch up on prior Drops.