We try to stick to our "no more than once a week" posting pattern out of respect for your overstuffed inboxes, but I think you'll see why we had to deviate. Jim's publisher has revealed Chris McGrath's gorgeous cover art for the second of the two Dresden novels coming out this year, Battle Ground!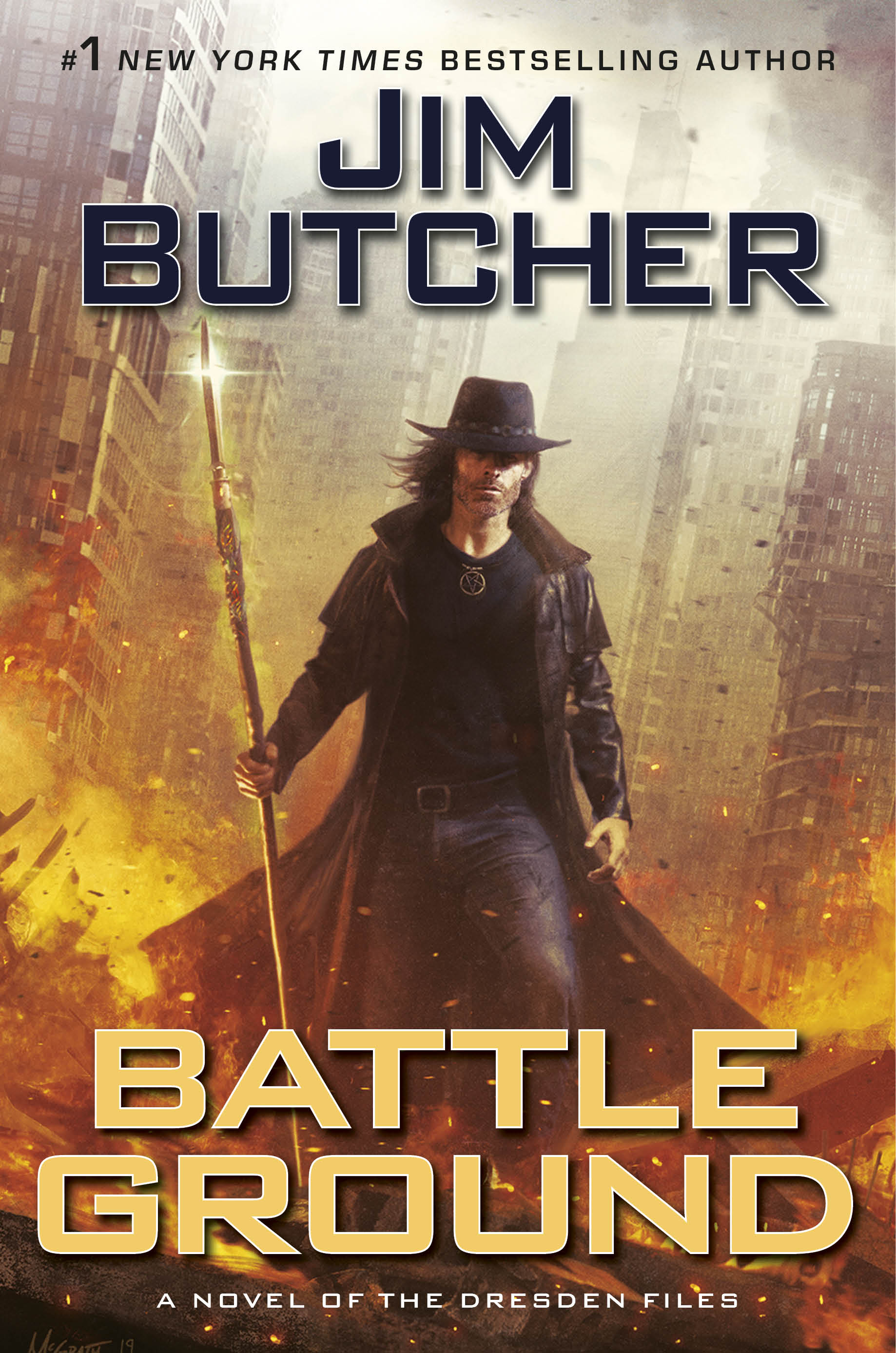 Battle Ground (Dresden #17) hits stores September 29th, just 2 1/2 months after Peace Talks (Dresden #16) on July 14th! You can preorder both installments in this year's "Dresden Duology" and support independent bookstores at our storefront at Bookshop.org, or choose from a wider array of vendors at the Jim-Butcher.com Store!
---
Visit Jim-Butcher.com every Tuesday this year for weekly Drops of never-before-seen artwork, microfiction, interviews, contests, sample chapters for Peace Talks, or other tasty tidbits in our celebration of the 20th Anniversary of the Dresden Files. Join our new mailing list and follow @jimbutchernews on twitter to ensure you don't miss a moment, and check the announcement post to catch up on prior Drops. We'll see you next week!