This week, you can download desktops featuring the new cover art and stills from the trailer, then get a discount on the Steam edition of the Dresden Files Cooperative Card Game in anticipation of its launch on the Switch! Ready? LET'S DO THIS THING.
---
Living Social
We're expanding out social media presence! You should already know about the JimButcherNews Twitter feed, but we've also added accounts on Facebook and Instagram as well. Give us a follow and enjoy all the content that doesn't make it into our Drops, like the Trailer Rewatch thread, the Quarantine House Game, and more!
---
Screen Swag
Count down the days to Peace Talks (July 14th) and Battle Ground (Sept 29th) in style with "Dresden Duology" wallpapers! Stills from the book trailer feature Jason Bernardo as Harry Dresden, Liz Fenning as Mab, Chris Showerman as Marcone, and Birgit Ludemann as Lara.
Check our aspect ratio guide to see which version is right for your setup: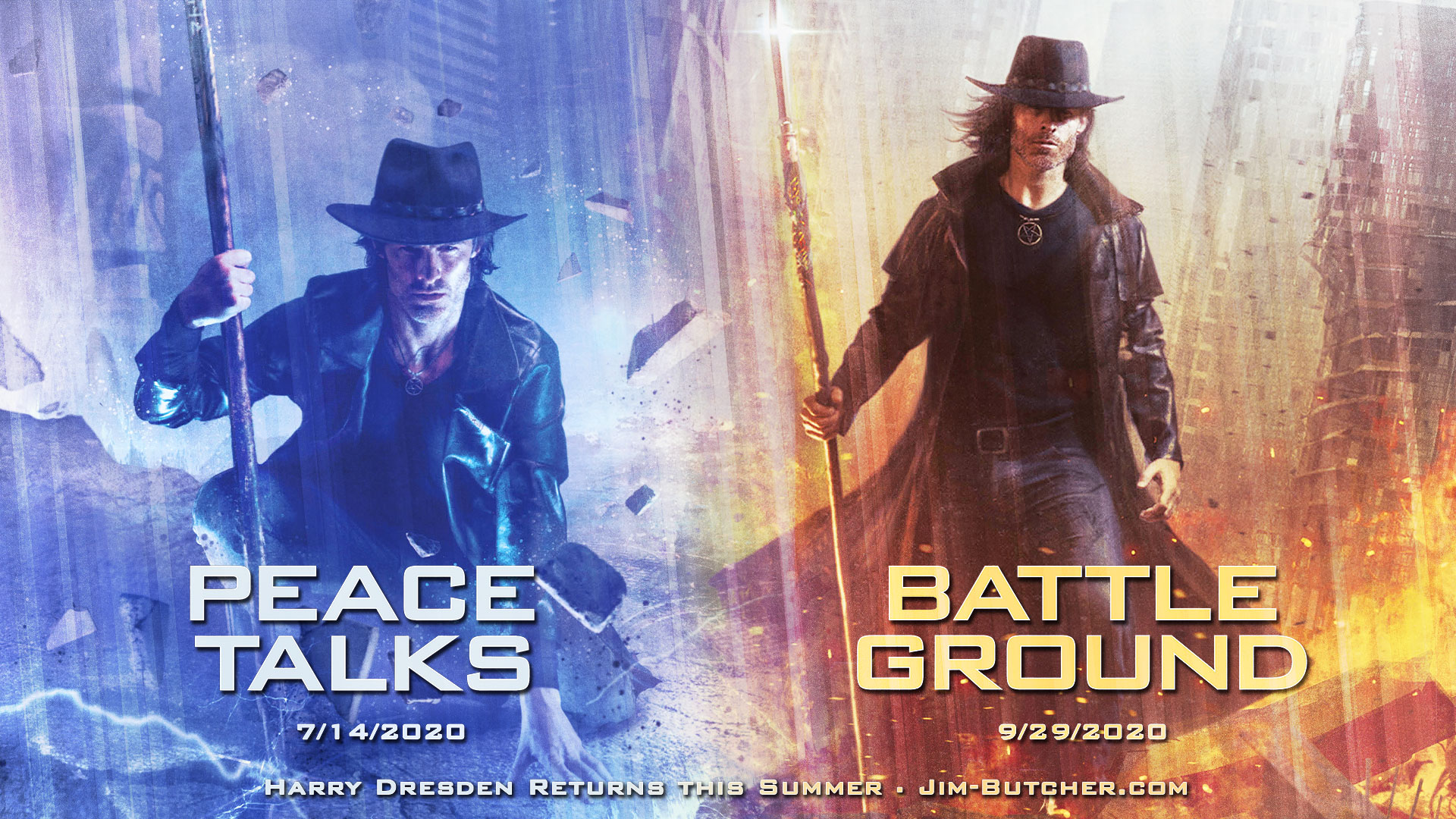 1.77, 1.6, 1.33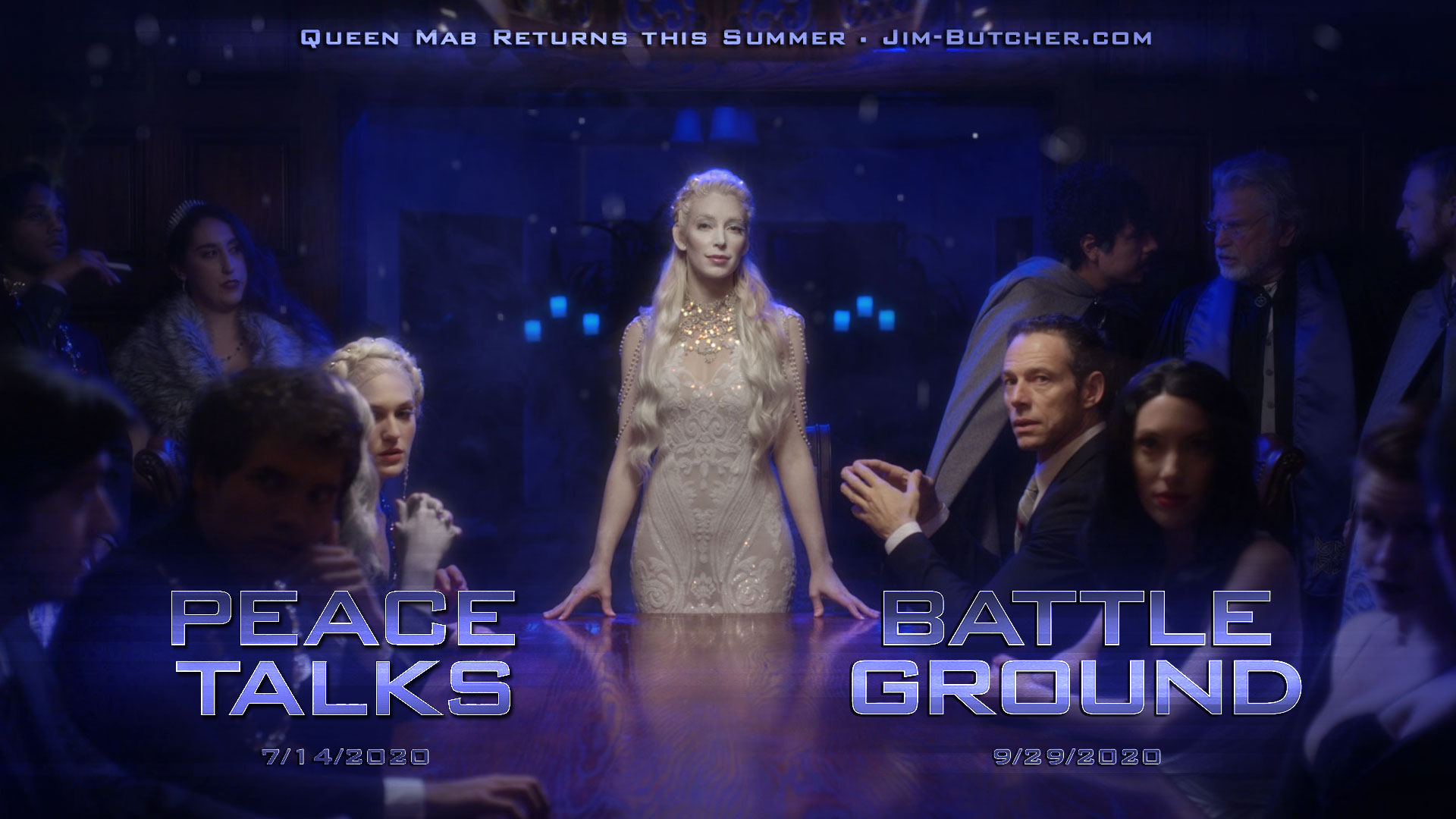 1.77, 1.6, 1.33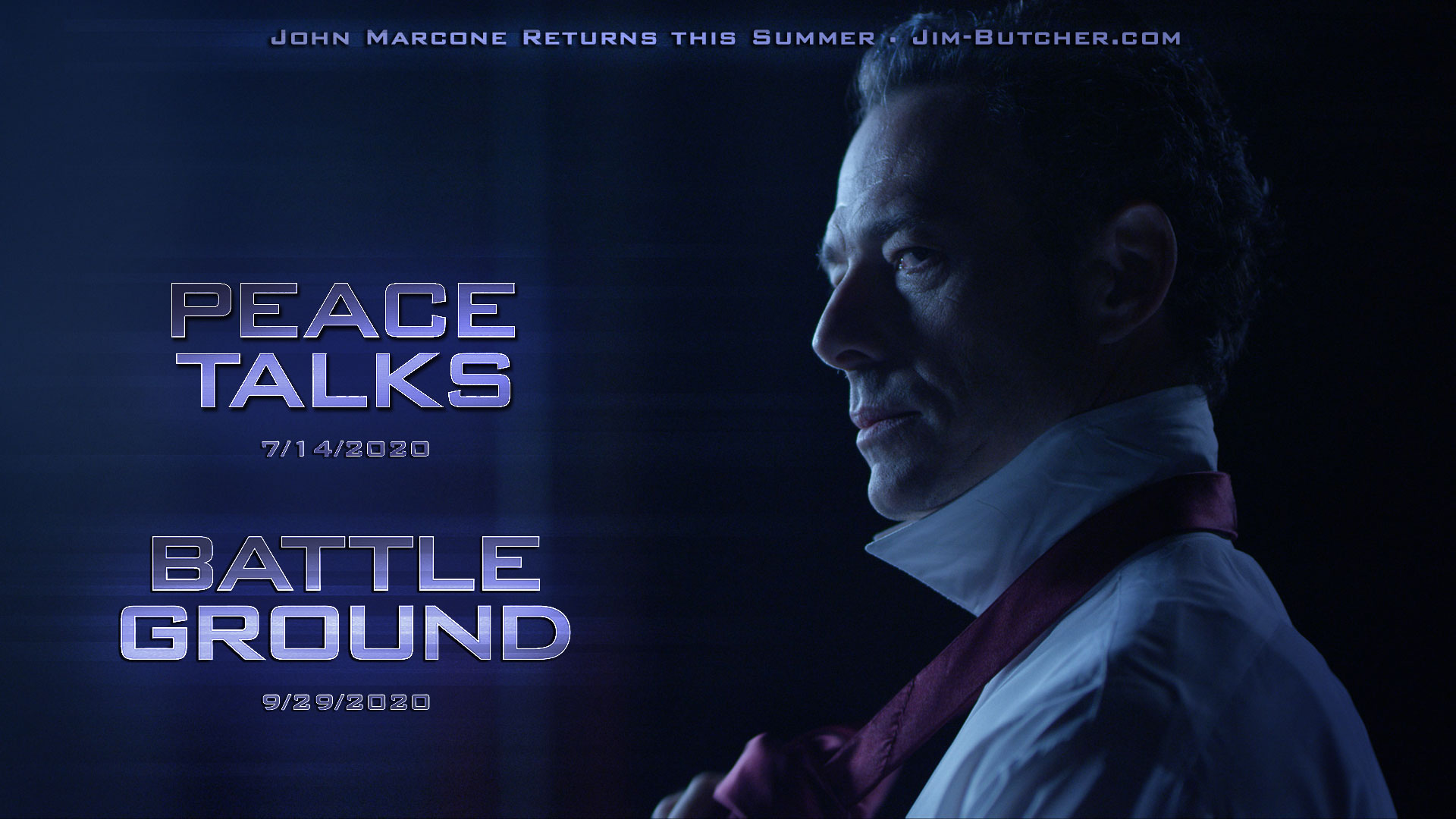 1.77, 1.6, 1.33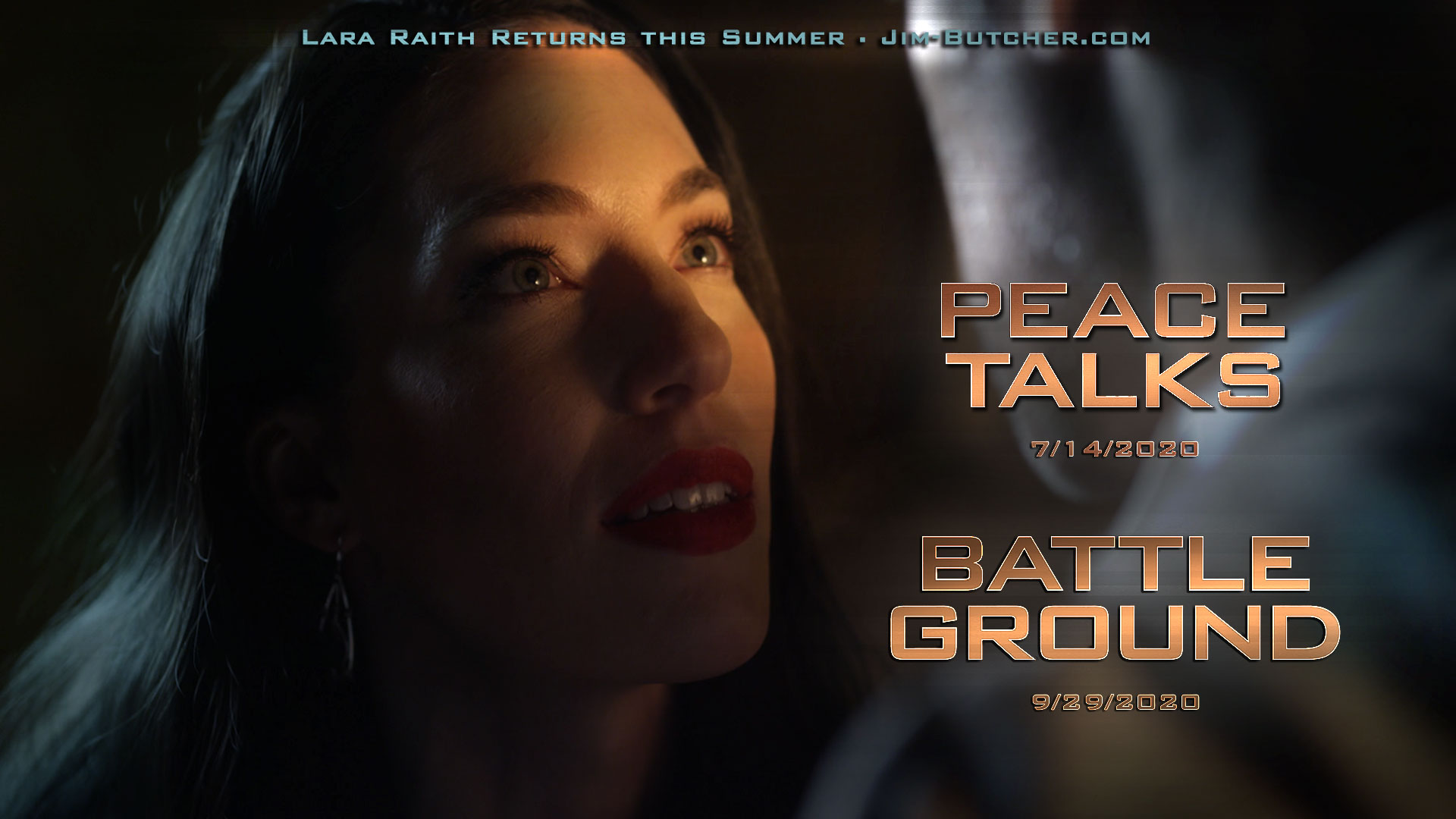 1.77, 1.6, 1.33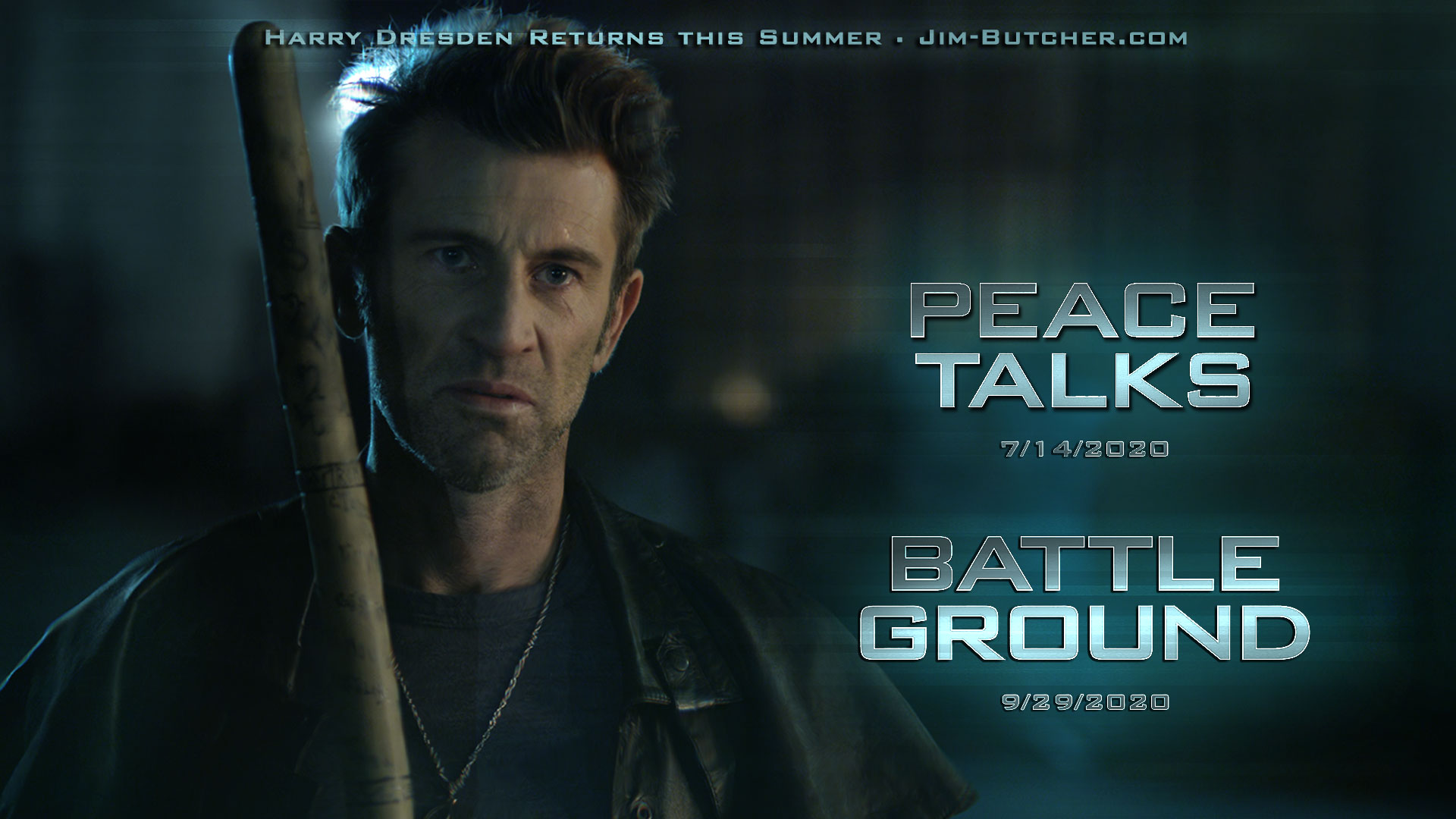 1.77, 1.6, 1.33
If you haven't seen the book trailer yet, check it out now!
---
Switching It Up
Need more stay-at-home fun/distraction? The Dresden Files Cooperative Card Game is being released for Nintendo Switch this Monday! (No, we don't know what Harry's turnip prices will be.)
What is the DFCO? It's a surprisingly challenging strategy game, where you play Harry Dresden and his friends as they take on the cases from the bestselling Dresden Files novels in the ultimate what-if scenario: what if Harry was on the scene with allies who weren't there in the original story? Fans will appreciate the characters and references, but knowledge of the series is not required.
This digital version of the game was created by Hidden Achievement based on the tabletop version by Evil Hat Productions, featuring art by Tyler Walpole. You can also snag it on the App Store for iOS, Google Play, or for 25% off on Steam! The game supports both online and local pass-and-play, for all your quarantine and post-lockdown needs.
---
And Finally…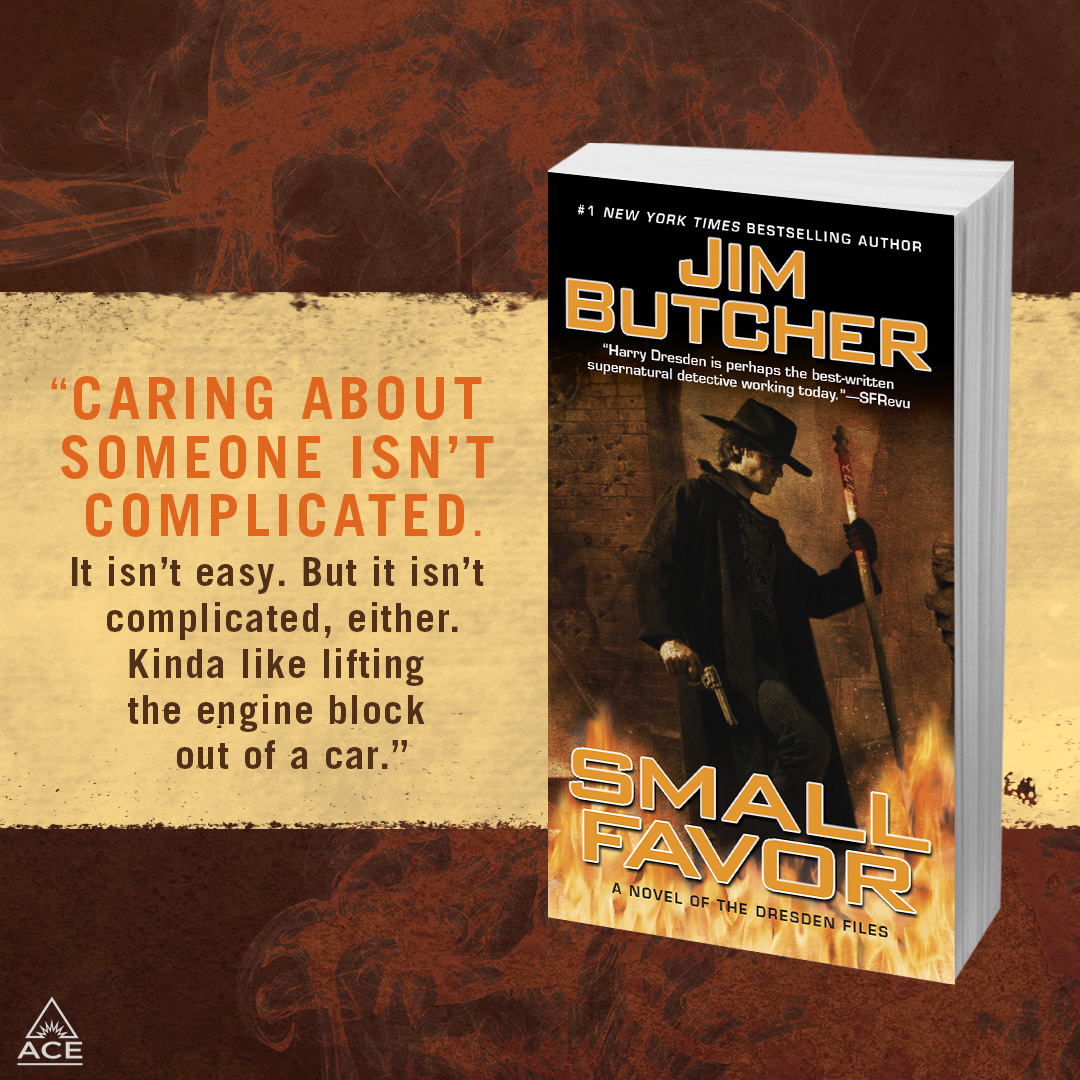 Denarians and Donuts and Mobsters, oh my! The Goodreads Read-Along continues with Small Favor.
---
Visit Jim-Butcher.com every Tuesday this year for weekly Drops of never-before-seen artwork, microfiction, interviews, contests, sample chapters for Peace Talks, or other tasty tidbits in our celebration of the 20th Anniversary of the Dresden Files. Join our new mailing list and follow @jimbutchernews on twitter to ensure you don't miss a moment, and check the announcement post to catch up on prior Drops. We'll see you next week!