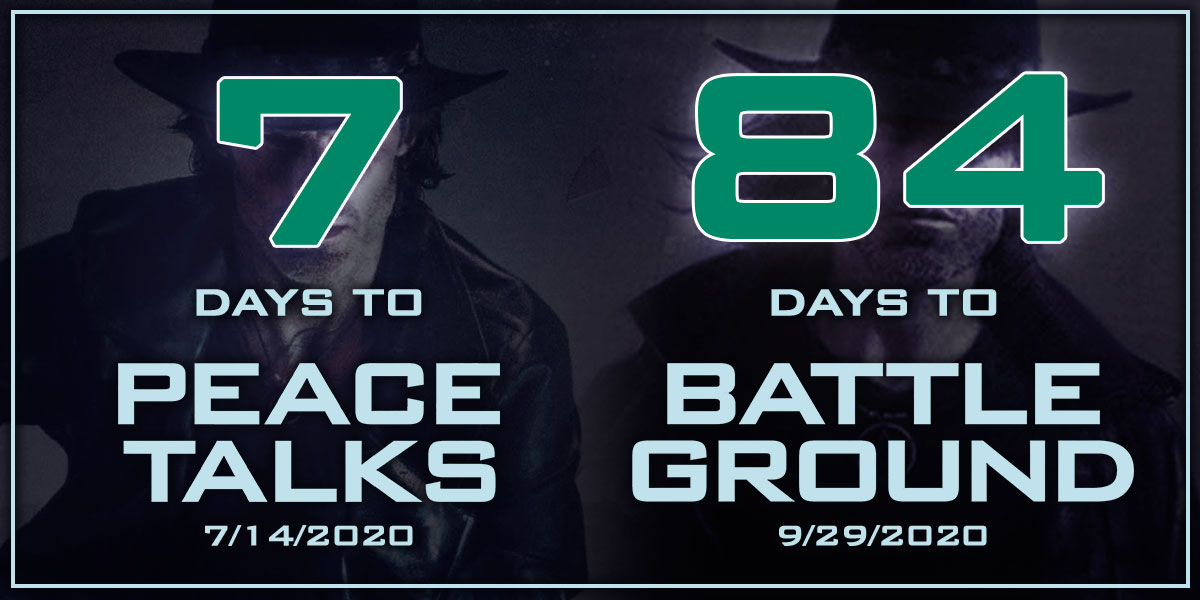 The Dresden Duology is nearly here! We're ONE WEEK out from Peace Talks and less than three months from Battle Ground.
If you haven't yet placed your order, we have plenty of new opportunities to score signed copies from awesome independent bookstores! Get all the details in the "Virtual Tour" section below. You can also order the book in hardcover, ebook, or audio from online vendors through the Jim-Butcher.com store.
---
Chapter Six
Read Chapter Six of Peace Talks! If you missed Chapters One, Two, Three, Four, and Five, you can catch up on those as well.
---
Virtual Tour
Want to score a signed copy of Peace Talks, support independent bookstores and charities, and ask Jim your burning questions? We've got you covered! We have the details for Jim's Peace Talks Virtual Tour, and SURPRISE, it starts TODAY with a free event hosted by Worldbuilders!
Tuesday, July 7, 4p-5pm EDT: Worldbuilders Twitch
FREE EVENT! Join Jim and Patrick Rothfuss in conversation as Jim signs bookplates for copies of Peace Talks that you can order through Worldbuilders Marketplace.
Tuesday, July 14, 4-6pm EDT: Worldbuilders Twitch (NOTE CORRECTED TIME)
FREE EVENT! Join Patrick Rothfuss and Jim Butcher in a spoiler-free conversation about the Dresden Files series. Optional: Copies of Peace Talks with a signed bookplate can be ordered from Worldbuilders Marketplace.
Wednesday, July 15, 8-9pm EDT: Murder by the Book
Ticketed Event via Zoom. Tickets (1 copy of Peace Talks) can be purchased on the event page. Attendee Q&A, moderated by Murder By the Book.
Tuesday, July 21, 9-10pm EDT: Poisoned Pen
FREE EVENT via Facebook Live. Attendee Q&A, moderated by Poisoned Pen. Optional: Signed copies of Peace Talks can be ordered on the event page.
Thursday, July 23, 7pm EDT / 4pm PDT: Virtual SDCC Panel
Monday, July 29, 9-10pm EDT: University Book Store (NOTE NEW DATE)
Ticketed Event via Zoom. Tickets (1 copy of Peace Talks) can be purchased on the event page. Attendee Q&A, moderated by University Book Store. 
Alternately, if you've already preordered an unsigned book elsewhere, you can snag a 5″x7″ signed bookplate sticker with Tyler Walpole's stunning piece we revealed last week! (It would also look badass on the back of an e-reader, if that's your jam.) EDIT: Holy moley, these sold out in NINE HOURS. Y'all are hardcore.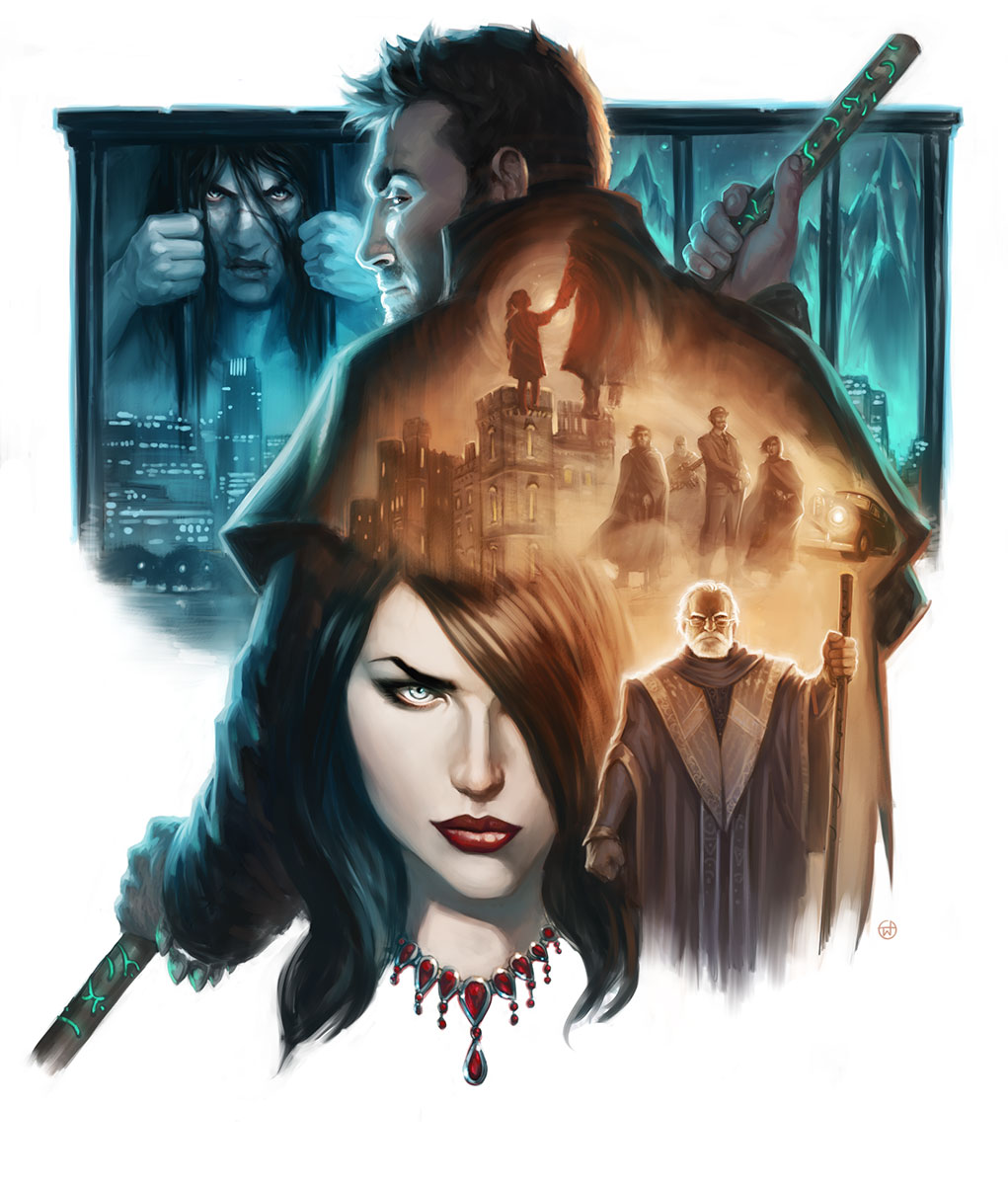 Note: This is different from the Worldbuilders bookplates, which are illustrated by Nate Taylor and Satine Phoenix.
---
Bingo Phase Three
Want to add an element of friendly rivalry to your read of Peace Talks next week? Round up your friends and pick a card from our fabulous array of entries to accompany your read! Don't worry about spoilers. These are purely fan speculation!
Reminder: Because we want to keep this site spoiler-free until folks have had a chance to read the book, we will not be crowning a winner for the card and template competitions until mid-August.
---
Reminders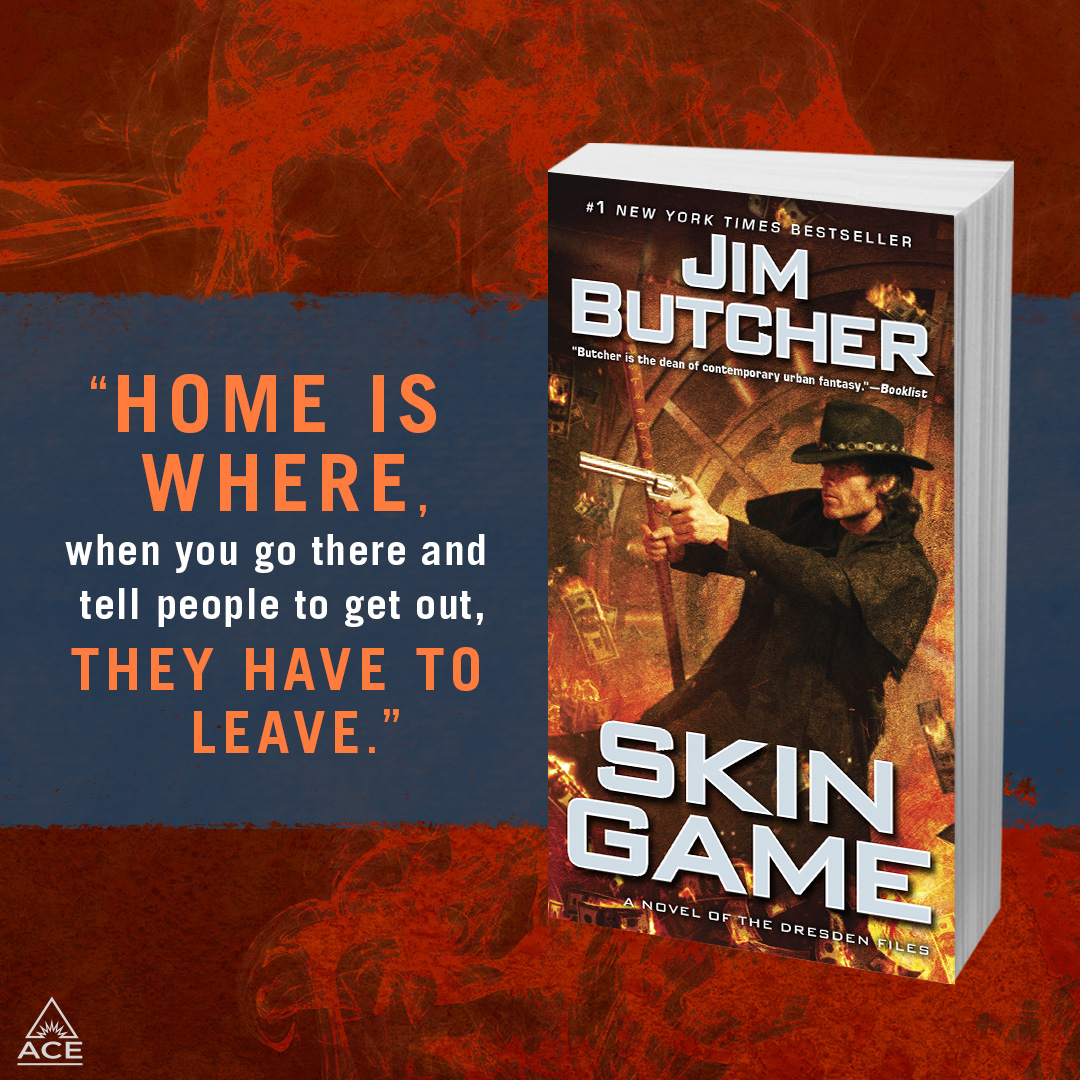 We're in the home stretch! This week, the Goodreads Dresden Files Read-Along tackles Skin Game.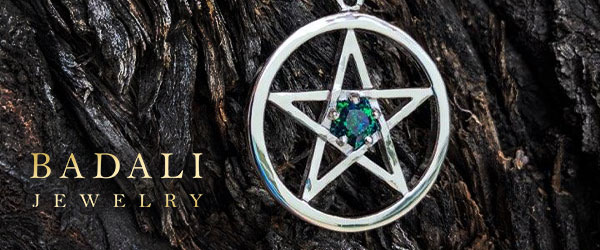 Fewer than 30 of the Limited-Edition 20th Anniversary Demonreach variant pentacles remain. Act quickly before they're gone for good! And if you want to support small businesses during the economic crisis, consider chipping in to the Badalis' GoFundMe. Three donors will be randomly selected to receive a custom Dresden illustration from Adam Mathison-Sward.
You can also catch up on all the microfictions, artwork, and other goodies we've released so far. Check it out!
---
And that's it for this week's entry! Visit Jim-Butcher.com every Tuesday this year for weekly Drops of never-before-seen artwork, microfiction, interviews, contests, sample chapters for Peace Talks and Battle Ground, or other tasty tidbits in our celebration of the 20th Anniversary of the Dresden Files. Join our new mailing list and follow @jimbutchernews on twitter to ensure you don't miss a moment, and check the announcement post to catch up on prior Drops. See you next week for the release of Peace Talks!