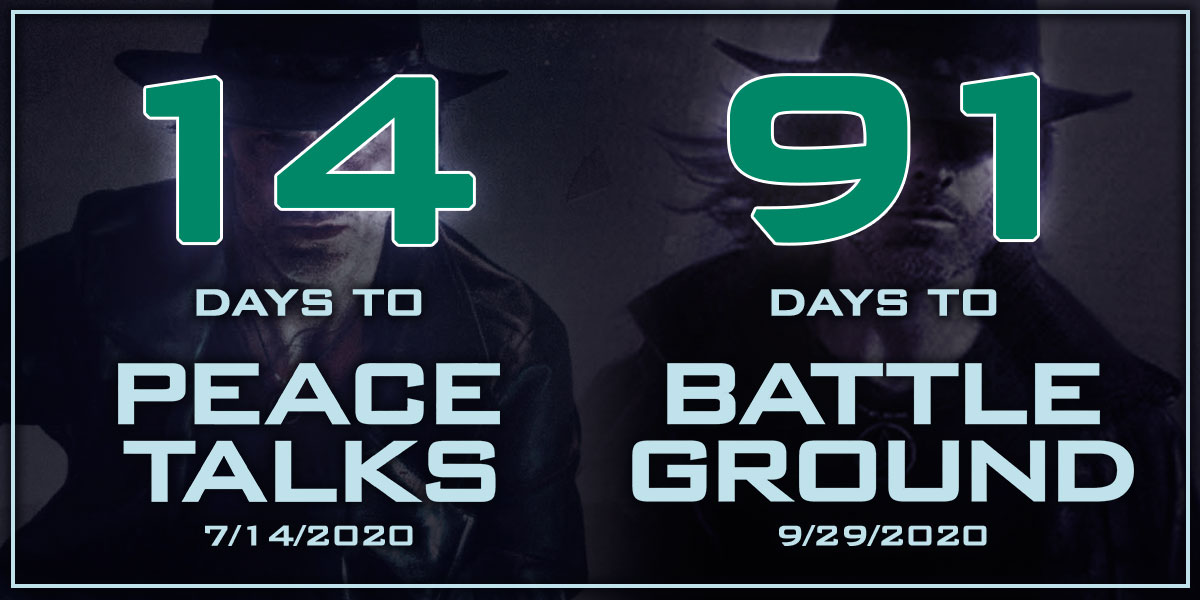 The Dresden Duology is nearly here! We're two weeks out from Peace Talks and less than a hundred days from Battle Ground. Support your local independent bookstore by ordering directly, or order from online vendors in all formats through the Jim-Butcher.com store.
Last week, we brought you a comprehensive list of all the Dresden Drops we've made so far this year. Check it out and make sure you're up to speed on all the microfictions, artwork, and other goodies we've released. This week, in addition to Chapter 5 of Peace Talks, we have more fun video and interview content, a peek at a bookplate that will be offered next week, and a reminder to snag a copy of Jim's latest short and submit to the Peace Talks Bingo. Read on!
Chapter Five
Read Chapter Five of Peace Talks! If you missed Chapters One, Two, Three, and Four, you can catch up on those as well. Preorder both Peace Talks and Battle Ground from a local independent bookstore or online through the Jim-Butcher.com store, and come back next Tuesday for the next chapter!
Bookplate Art
Because the pandemic has put the kibosh on Jim doing an in-person signing tour this year, next week, we'll be announcing several sources for fans to get signed copies of Peace Talks and opportunities to ask Jim their questions.
One of the options will be to order a signed bookplate from artist Tyler Walpole next week. He'll have a limited quantity available, so keep an eye out for next Tuesday's drop, where we'll hook you up with all the details. Here are a few glimpses of the work in progress, followed by the finished piece!
Media Roundup
First, enjoy the second of two appearances on Penguin Random House's Great Fantasy Debate. Here, Jim Butcher and Tochi Onyebuchi argue "Which Game of Thrones House Would You Marry Into?"
Next, photographer Andrea Gonzales has released a massive compilation of the Dresden Files "Pass The Brush" Cosplay videos. This omnibus includes one never-before-seen compilation, alternate transitions, and fun new mid- and post-credits scenes.
Also, in the early hours of this morning, the Peace Talks trailer crossed 200,000 views. WOOHOO! Thanks for all the love!
Finally, the first few of Jim's junket of audio interviews are up! Hear Jim discuss his process, the upcoming Dresden Duology of Peace Talks and Battle Ground, and a range of other topics on Beyond the Mic with Sean Dillon, Cover to Cover Book Beat, and Like It's Live with Arroe Collins.
Reminders
Today is the LAST DAY to submit to the Peace Talks Prediction Bingo! Get the rules and download fan-made templates, then get your predictions in by midnight Pacific.
It's also the last day to score Parallel Worlds for 99 cents in the United States and Canada. This multi-author anthology contains Jim's Goodman Grey-POV short story "Monsters."
The Goodreads Series Read-Along continues this week with Cold Days! Join us as we discuss Harry's first case back amongst the living, a who's-gonna-dunnit that threatens to upend the hierarchy of faerie.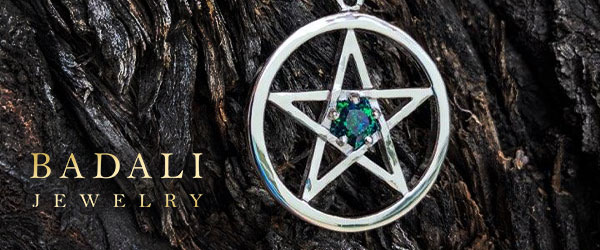 Fewer than 50 of the Limited-Edition 20th Anniversary Demonreach variant pentacles remain. Act quickly before they're gone for good! And if you want to support small businesses during the economic crisis, consider chipping in to the Badalis' GoFundMe. Three donors will be randomly selected to receive a custom Dresden illustration from Adam Mathison-Sward.
---
And that's it for this week's entry! Visit Jim-Butcher.com every Tuesday this year for weekly Drops of never-before-seen artwork, microfiction, interviews, contests, sample chapters for Peace Talks and Battle Ground, or other tasty tidbits in our celebration of the 20th Anniversary of the Dresden Files. Join our new mailing list and follow @jimbutchernews on twitter to ensure you don't miss a moment, and check the announcement post to catch up on prior Drops. See you next week!