This week, we continue celebrating fabulous fanart and debut Subterranean Press' special edition of Cold Days! Get all the goodies below…
Obligatory New Book Promo

Battle Ground is here! Don't miss the second novel of this summer's epic Dresden Duology, which Publishers Weekly is calling "urban fantasy at its best."
Signed hardcovers of Battle Ground are still available from Mysterious Galaxy and Barbara's Bookstore. Hardcovers with signed bookplates are available from Worldbuilders. Unsigned copies of Battle Ground and all Jim's back catalogue are available in print, audio, and ebook through the Jim-Butcher.com Store.
---
Inktober/Magink Continues
Two weeks ago, we shared some of Adam Mathison-Sward's illustrations for "Magink," his take on the popular "Inktober" event. Here are some of our favorites so far. See them all on Adam's Twitter or Instagram, then cast your vote for Saturday's Viewer's Choice Livestream!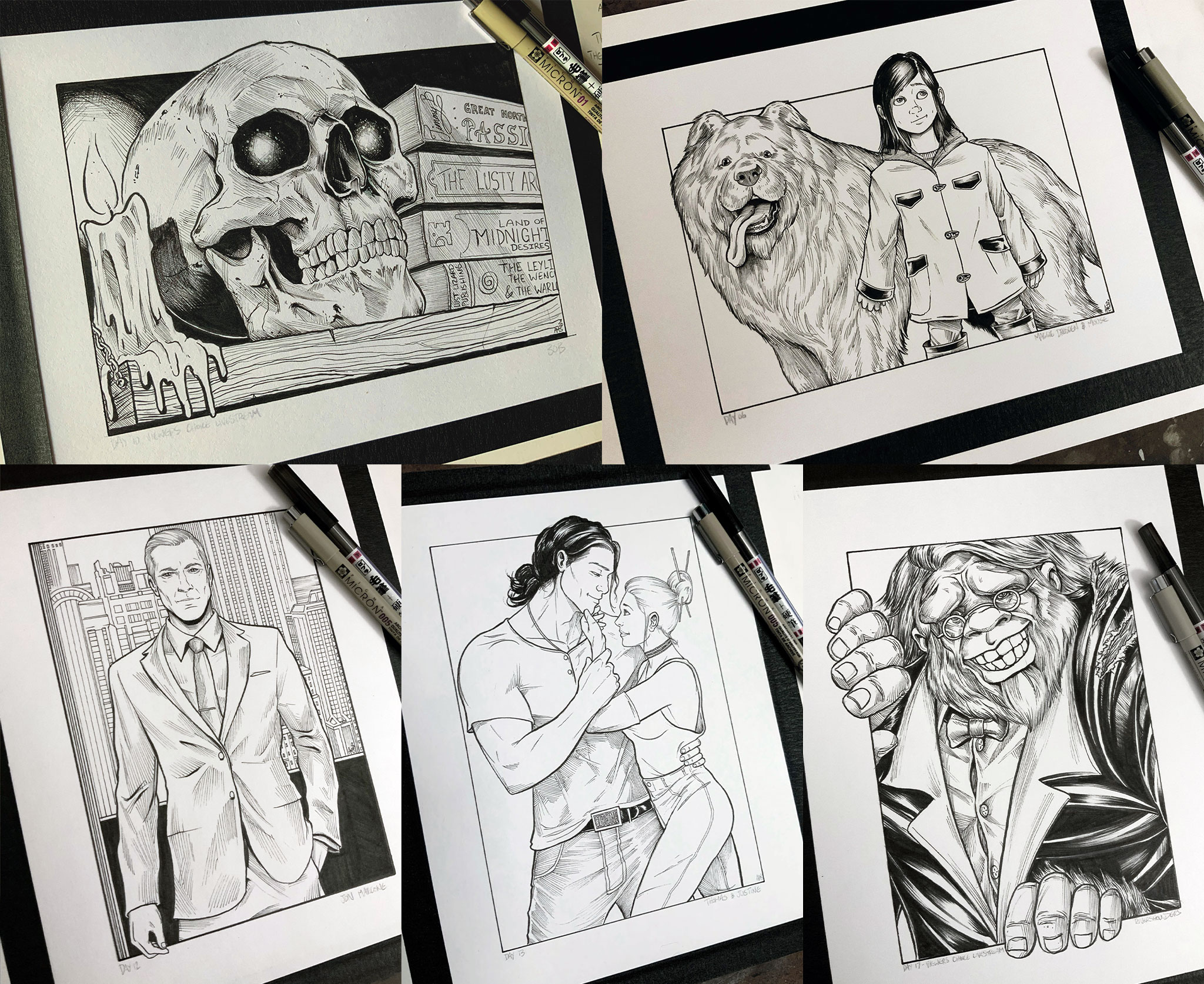 We've also learned of another artist doing a Dresden theme for Inktober. Tattooist, illustrator, and professional pumpkin carver Luke Schroder is inking 31 days of Dresden villains! You can find them all on his Facebook, but here are some of our favorites: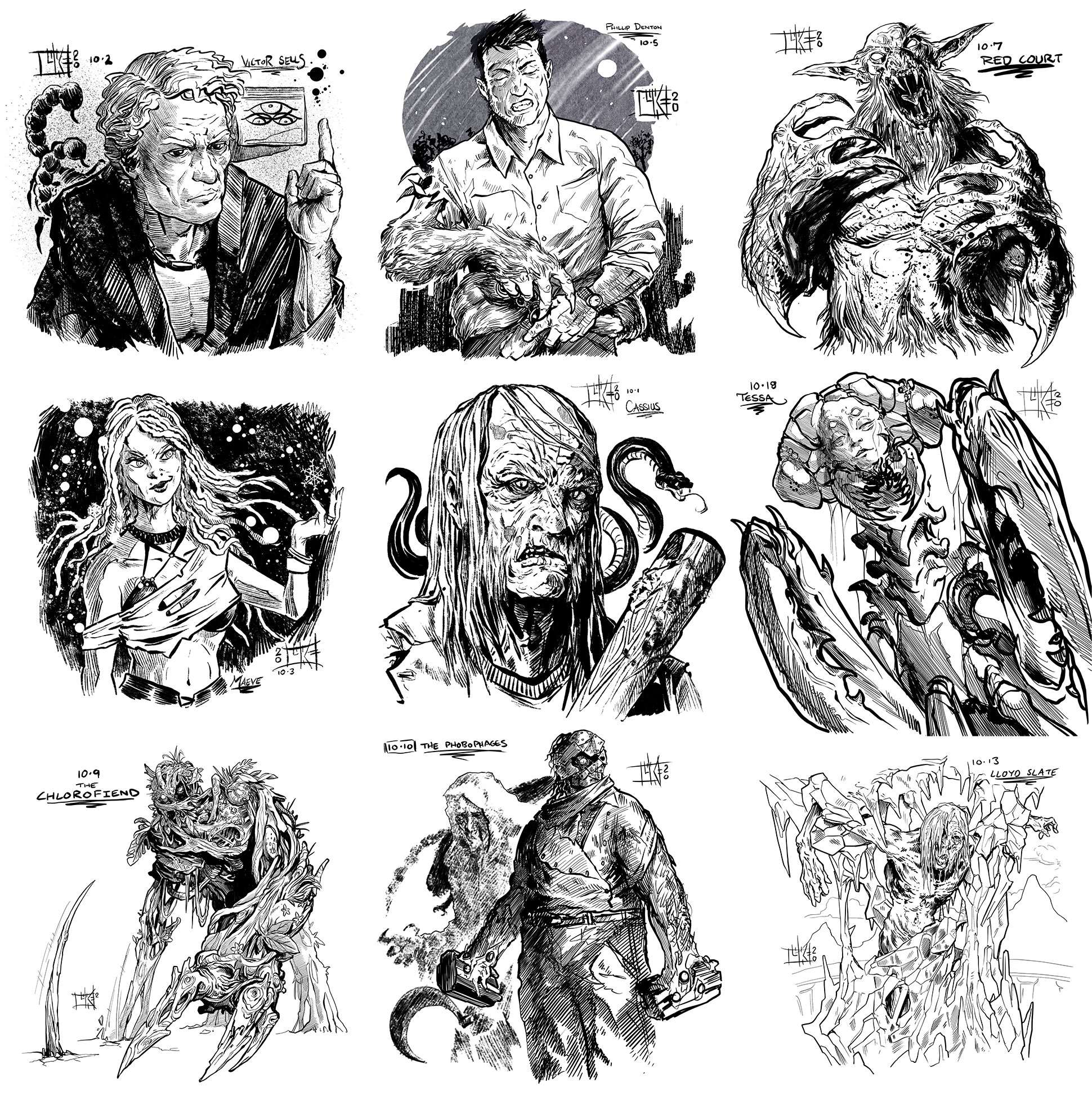 ---
Subterranean Press Announces Cold Days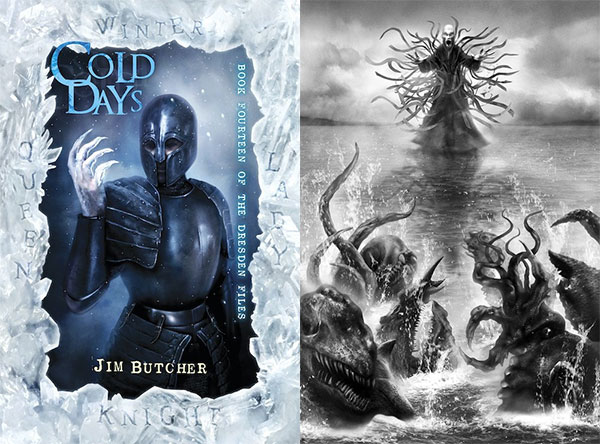 The days are getting colder (in the Northern Hemisphere at least), so it's fitting that Subterranean Press would choose this week to debut their limited edition of Cold Days.
They write, "Our [deluxe collectible hardcover] edition of Cold Days will be printed on 80# Finch Opaque, our preferred paper for higher-end limited editions, with a number of full-page interior illustrations, as well as a full-color dust jacket. Vincent Chong will once again be handling the illustrations. Limited: 500 numbered hardcovers, signed by author: $85"
---
Battle Ground Bookplates
Tyler Walpole is putting his double-signed (by himself and Jim) bookplates for Battle Ground on sale NEXT WEEK! His plates for Peace Talks sold out in 8 hours, so make sure you're looped in. Subscribe to his newsletter to get all the necessary info, including the date and time the plates will go on sale and a link to purchase when the time comes!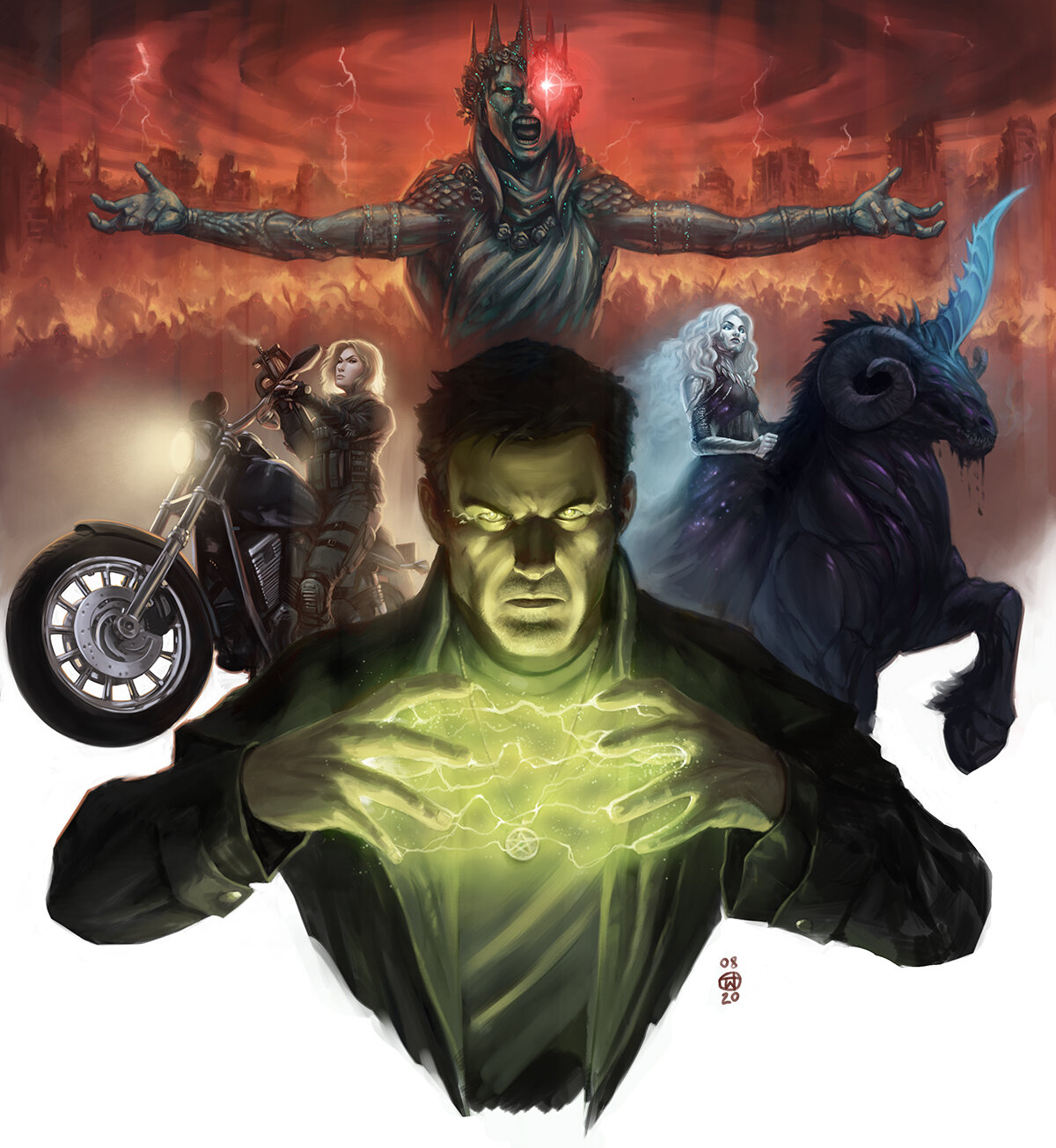 These signed bookplates have an adhesive backing, so you can stick one in a book, on the back of your e-reader, or anywhere else that suits your fancy.
Tyler's bookplates were also used in the books sold through the NYCC one-on-one meet and greet with Jim and the virtual signing with Bard's Tower, so if you ordered through either of those vendors, you already have this gorgeous art coming your way! Note that these are different from the Worldbuilders bookplates, which are illustrated by Adam Mathison-Sward.
---
And that's it for this week! Visit Jim-Butcher.com every Tuesday this year for weekly Drops of never-before-seen artwork, microfiction, interviews, contests, sample chapters for Peace Talks and Battle Ground, and other tasty tidbits in our celebration of the 20th Anniversary of the Dresden Files. Join our new mailing list and follow @jimbutchernews on twitter to ensure you don't miss a moment, and check the announcement post to catch up on prior Drops.
Still need a copy of Peace Talks, Battle Ground, or anything else by Jim? Support your favorite local independent bookstore, or order in hardcover, audio, or ebook through the Jim-Butcher.com Store. You can grab a signed copy of Battle Ground from Mysterious Galaxy and Barbara's Bookstore (though we STRONGLY recommend confirming availability of signed stock before placing your order at either place) or a book with a signed bookplate from Worldbuilders.