Christmas is almost here, and we're bringing a gift for everyone, regardless of whether you celebrate. Our second-to-last Drop in the "Year of Dresden" celebration is our sixth new microfiction! This Molly-POV story takes place concurrently with "Christmas Eve," so expect Battle Ground spoilers aplenty.
Read "The Good People" and enjoy an illustration of Molly by Stjepan Sejic, drawn for Priscilla at SDCC 2015. (Man, remember cons? We can't wait until it's our turn to get the vaccine.)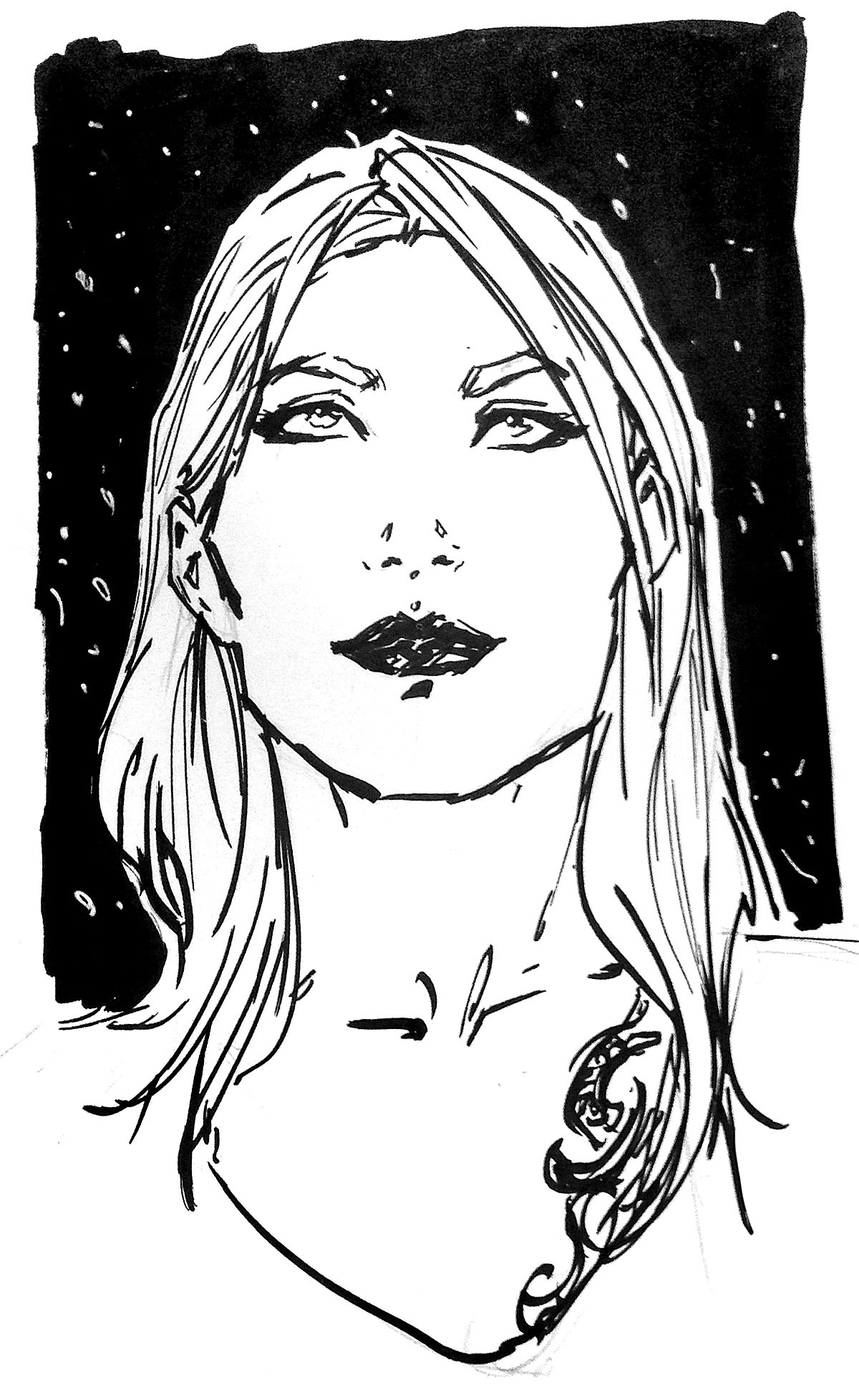 We wish all our fans a safe and joyous holiday season, no matter the distance that separates us, filled with good health and renewed appreciation for what truly matters in life.
---
The Year of Dresden is almost at an end! Visit Jim-Butcher.com every Tuesday in 2020 for weekly Drops of never-before-seen artwork, microfiction, interviews, contests, sample chapters for Peace Talks and Battle Ground, and other tasty tidbits in our celebration of the 20th Anniversary of the Dresden Files. Join our new mailing list and follow @jimbutchernews on twitter to ensure you don't miss a moment, and check the announcement post to catch up on prior Drops. The mailing list is also the best way to be alerted about upcoming books, short stories, and other goodies in the Dresden Files and Cinder Spires series. The Dresden Files doesn't end here!
Still need a copy of Peace Talks, Battle Ground, or anything else by Jim? Support your favorite local independent bookstore, or order in print, audio, or ebook through the Jim-Butcher.com Store.