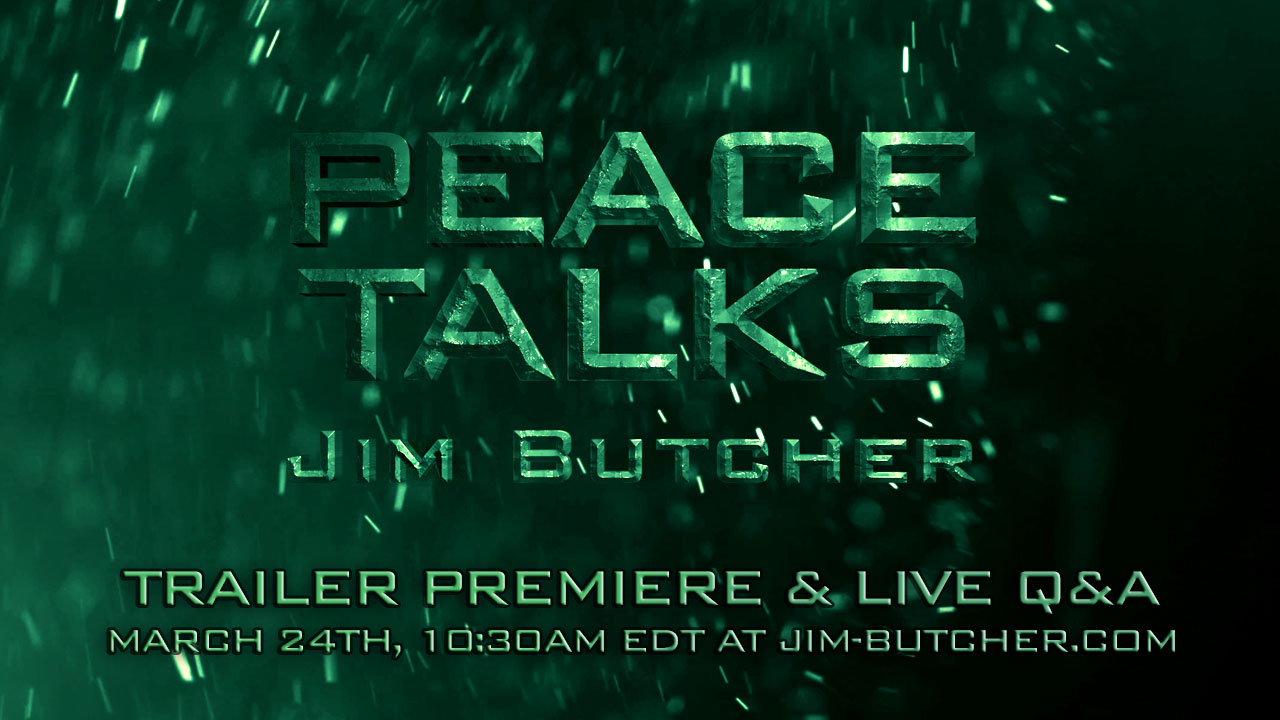 It's almost here! Tuesday morning at 10:30am Eastern, join us for the premiere of the long-awaited Peace Talks trailer.
We'll give you a couple hours to watch the trailer a half-dozen times and flail with all your friends about the explosive new details therein, then at 12:30pm Eastern, Jim and director Priscilla Spencer will be jumping on Zoom for a Q&A. After seeing the trailer, folks can tweet questions about the day's news to @jimbutchernews, and we'll answer as many as we can until the call ends at 1:30.
The first 100 fans can watch live on Zoom. For everyone else, we're hoping to stream the Q&A on YouTube or Facebook, so everyone can participate and submit their questions live. However, in our tests today, Zoom's livestreaming capability seemed to be (understandably!) overloaded. If we're not able to livestream, we'll record it and post to YouTube afterwards, so everyone will still be able to see it. Keep an eye on @jimbutchernews for updates!