"Changes" is released today!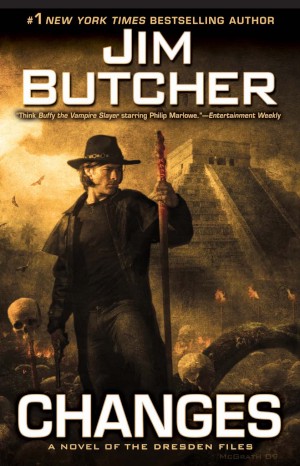 Unfortunately, it's still not yet available for Kindle, but we hope Penguin and Amazon will resolve their differences before too long. We invite folks to share their thoughts on the forum, but please, confine your remarks to the "Spoilers" section, and always place clear warnings in the subject line when creating a new Changes-related thread. Remember that many of Jim's fans don't or can't read the book the day it's released, so please be cautious and courteous of your fellow posters.
If you haven't gotten your copy yet, you can order it through the Jim-Butcher.com store!
And yes, there will be more books in the Dresden Files series. Jim has plans for at least 20 total!